You've probably heard of the term "NAS" before from your tech savvy IT friends, and you probably find the term intimidating or complicated. But in fact, it's actually pretty harmless. A NAS is basically short for Network Attached Storage, and it's basically a hub that stores separate hard drives from your computer, and it's usually kept onsite for all your devices in the office to connect to to retrieve files instantly. Which brings us the next question…
How Do I Choose My Very First NAS?
Well, choosing your first NAS is easy, if you know to ask yourself the right questions. This article will be based on the Synology DS420+ as that is the NAS that we're using right now for a mix of The AXO's daily work use, and personal backup.
You've probably heard of the Synology brand name directly or in passing. Synology NAS is a company that focuses more on its software aspect of things, and that makes it great because you'll be getting a great and convenient UI while managing your data. It is easily one of the most intuitive and usage browser-based GUI, having an award-winning DSM (Diskstation Manager).
How Much Storage Or How Many Drives Do I Need?
NAS devices come empty, so you'll need to fit in hard disks to configure the storage capacity. Depending on your usage or how much you need, you can buy the exact amount of storage (and then some), or upgrade with additional storage in the future with the expansion bays that comes with each NAS.
Another thing to consider is if you will need RAID configuration, and how much space you'll lose to redundancy. Once you install a RAID on a NAS device, some RAID configurations will reduce your total capacity. So, do be sure to factor this in when purchasing your hard disks for your NAS. To make it easier for you, Synology has prepared a RAID calculator so you don't have to crunch the numbers yourself. Do check their RAID Calculator out here, it really comes in handy!
The Synology DS420+ we're using is capable of supporting up to 64TB maximum. We've installed two Synology HAT5300 8TB hard drives, and an additional Seagate ST2000DM001 2TB hard drive of our own as backup. That brings our NAS to a total of 18TB, but because of the RAID 0 setup we're running on the storage pool (2 x 8TB), the actual storage capacity we get is 14TB instead of 16TB.
To put things into perspective, 1TB would equal to roughly about:
Approx. 1 million word documents
Approx. 200,000 songs
Approx. 250 x 2 hour 1080p movies
Approx. 300,000 Smartphone quality photos
Approx. ~150,000 DSLR-grade photos
These are just estimates, but try calculating how much you would need and don't overbuy your storage. You can always start out with either an 8TB or 16TB drive, then upgrade later on if you feel the need for more storage.
How Many Users Will The NAS Will Be Handling?
NAS storages will most likely be accessed by more than one person. For example, at home, the files would be accessed by your family members and at the office, your colleagues would need to access it for company files. Businesses would generally need to grant access to much more users than home use, so to make it easier to understand, you can follow the general rule of thumb as below:
0 to 5 users = 2-Bay NAS device, with a minimum of a dual-core CPU and at least 1GB of RAM
6 to 25 users = 4 to 6-Bay NAS device, with a minimum of a quad-core 1.5GHz CPU and at least 2 GB of RAM
26 to 50 users = 8-Bay NAS device (to set up RAID 5 or 6 to prevent hardware level data loss), with a minimum of a quad-core 2.0-GHz CPU/i3 CPU and at least 4 to 8GB of RAM.
What Type of Files Will Be On The NAS?
Apart from quantity of files, the type of files will also affect the decision on which NAS to get. If all you're storing are documents like Word and Excel files, then that shouldn't take up too much space. But if you're running a production house or content creation hub, then images and videos would take up much more space even though the number of files may be less.
Documents And Data
Documents wise, these files are typically smaller and easier to process as there's less thumbnails to generate. You can get a 2-Bay NAS device, with a dual-core CPU of 1.3GHz and 1GB of RAM. A dual-bay would be great so you can setup RAID 1 to protect your data, and a front-mounted USB copy button would be good too as this allows you to connect a USB drive to create a quick and simple backup to keep offsite.
Photos And Videos
These files involve higher capacities and generation of thumbnails. It is best if you can get a 4-Bay NAS device with at least 1GB of RAM. You can start off with two 4TB drives setup in RAID 1, or like ours, setup two 8TB drives to comfortably store all your photo and video data.
Backup Images
Backup images don't use as much resources or capacity, you could get an entry-level 2-Bay NAS with a dual-core CPU with 1GB of RAM for comfortable operation. Do note that the above NAS specs for document and photo video storage would also comfortably work with handling backup images.
What Will The NAS Be Used For?
Well, apart from just file sharing and data centralization, NAS storages are also used in other scenarios, like NAS VMWare and Virtual Machines, or for surveillance use. Different types of tasks and file type management will require different specs as to how it can be integrated into your life/workflow.
NAS VMware and Virtual Machines
For virtual machine simulation, you're going to want a NAS with quad-core CPU as well as RAM ranging from 2GB to 4GB, with 4GB being the safest option. 4-Bay slot with good level of capacity across all bays would be sufficient, but for a mid-range VM you'd definitely want to bump it up to an 8-Bay NAS in a RAID 5 or RAID 6 setup.
NAS Media Distribution and Access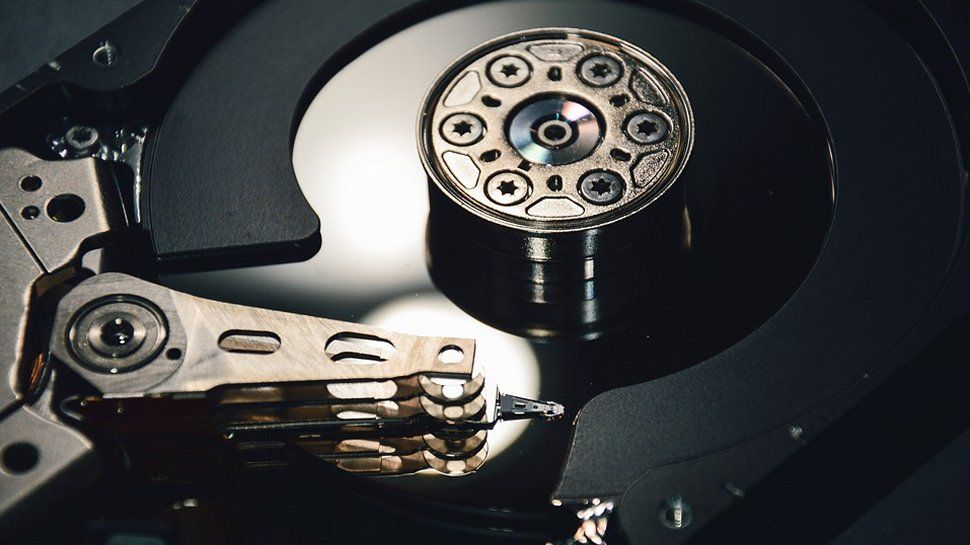 This is the most typical use case for a NAS device, and as mentioned before, you'll need at least an x86 CPU with 2 to 4 cores, and at least 2GB of RAM. Of course, if you want a more comfortable operation, you can always go for quad-core CPU with 4GB of RAM. As for the HDD bays, two is recommended but to future proof your setup, it's best if you can get a 4-Bay NAS. That way you won't have to worry about not having enough capacity and needing to upgrade the NAS itself too.
NAS Surveillance
Surveillance footage counts as video files, so you're going to need a NAS that can handle large video files. While normal video files are heavy on READING data, surveillance footage involves a lot of WRITING data. Similar to a NAS for media distribution, it's best if you can get a NAS that has a quad-core CPU, and at least 1GB of RAM. For bays, 2 bay is recommended, with them setup in a RAID 1 environment.
Our Recommendation
Now that we've answered some of the questions that you'll likely ask before getting a NAS, it's time to find the right type of NAS for your usage. To give you a scene, we'll give you a brief of the Synology DS420+ and what are the features that makes it stand out.
Synology DS420+
The Synology DS420+ runs on an intuitive browser-based GUI, with an award-winning DSM. For you Mac and Apple users, its UI also heavily revolves around the macOS appearance so you'll feel just at home. For Windows users, you'll get a taste of Apple. Synology NAS are touted to have one of the best surveillance NAS software solutions with a feature-rich NVR software included in Surveillance Station. It also includes Active Backup Suite, which is an enterprise level fully-featured backup co-ordination software. Compared to other brands, it also has the lowest power consumption, along with scheduled power management features.
To keep the NAS smooth and zippy, most Synology NAS comes with M.2 2280 NVMe SSD caching upgrade bays, just like the Synology DS420+ does. As mentioned before, Synology focuses heavily on their software, and it comes with probably the best range of first-party software like Synology Office, Synology Chat, Synology Mail, and Synology Drive. There are also cloud services in Synology C2. Additionally, it deploys SHR and SHR-2, along with BTRFS available in most solutions.
As we are using the Synology DS420+ for home and SMB solution, it's a mix of work file organization and multimedia management. We'd say it is quite the choice for such a scenario. In terms of hardware, the Synology DS420+ is packed with dual-core Intel Celeron J4025 2.0GHz 64-bit processor, with burst up to 2.9GHz. Paired with 2GB of DDR4 non-ECC RAM, it can still be upgraded to have a total of 6GB of memory. There are 4 drive bays, with 2 NVMe slots for caching. These drives are easily hot-swappable with the simple unlocking tool from the front.
In terms of connectivity, it has two RJ-45 1GbE LAN port, with two USB 3.2 Gen 1 Type-A ports. To keep things cool, the Synology DS420+ has two fans that run in three different profiles – Full-speed, Cool mode, and Quiet mode. To make sure you get the most of your NAS, it even comes with a 3-year warranty.
At the end of the day, there is no best NAS, but only the NAS that best fits you. Give it a thought about what you hope to get out of a NAS, and use Synology's NAS Selector Tool to help you decide which NAS works best for you right here.