Several leaks for the Genshin Impact 1.2 update has already surfaced, even though the 1.1 update is still fresh around the corner. Let's take a look at some of the things we might see from the new update that will supposedly take place in December 2020. These new additions include a new map expansion – Dragonspine area, two new 5-star characters, new monsters and more.
Genshin Impact 1.2 Update
New Characters
Ganyu
This here is Ganyu, you've probably met her before as she's the one who extends Ningguang's invitation for the traveler to join her in the Jade Chamber in the skies. She's an emissary and secretary for the Liyue Qixing. She will be released in the future as a playable character, and is apparently a 5-star cryo bow user.
Albedo
Next, we have Albedo, who according to his character description, is a genius known as the Kreideprinz. He is also the chief alchemist and captain of the investigation team of the Knights of Favonius. No word yet on his star rating or his abilities, but judging from the leaked artwork and the new weapons, he'd most probably be a geo sword user.
In Sucrose's profile, it also mentions that she is Albedo's assistant, which makes sense, since they're both into Alchemy.
New Weapons And Artifacts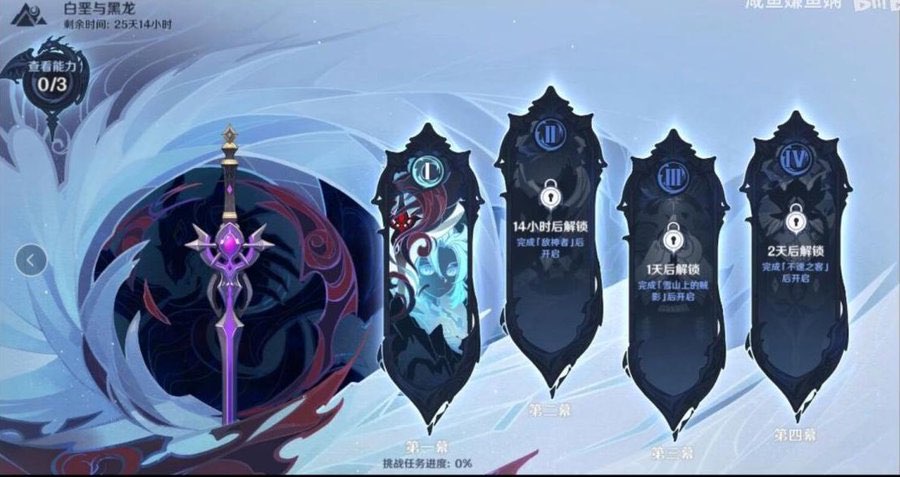 Introduced together with the Genshin Impact 1.2 Update are new weapons! Players will be given a free 4-star sword that gives you an advantage when taking on the enemies of Dragonspine. To take on the new challenging quests and bosses, the sword's description mentions that Albedo is sword user. As for the sword's base stat, it increases elemental attacks by 16% and crit rate by 4%. When you explore more around Dragonspine, you can also unlock three different levels of perks for the sword.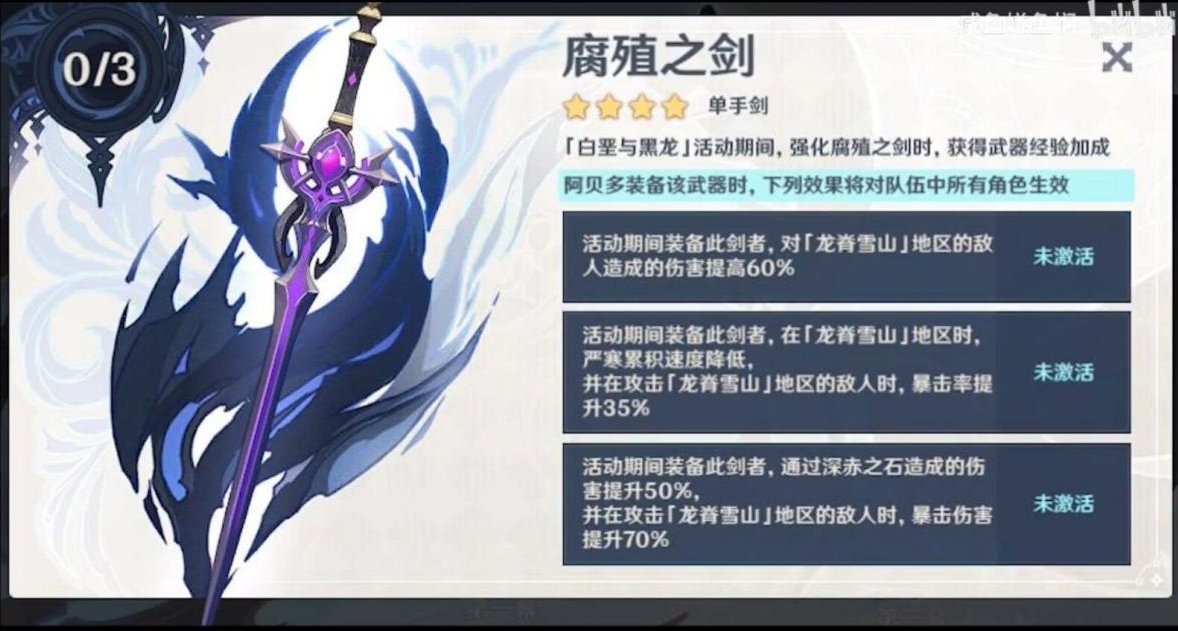 Level 1 – During the event, damage dealt to Dragonspine creatures will be increased by 60%.
Level 2 – Cryo Fatigue rate is decreased + CRIT rate increased by 35% on attacks on Dragonspine creatures.
Level 3 – Attacks done with an unknown stone (probably the red ores) will increase damage by 50% + CRIT rate increased by 70% on attacks on Dragonspine creatures.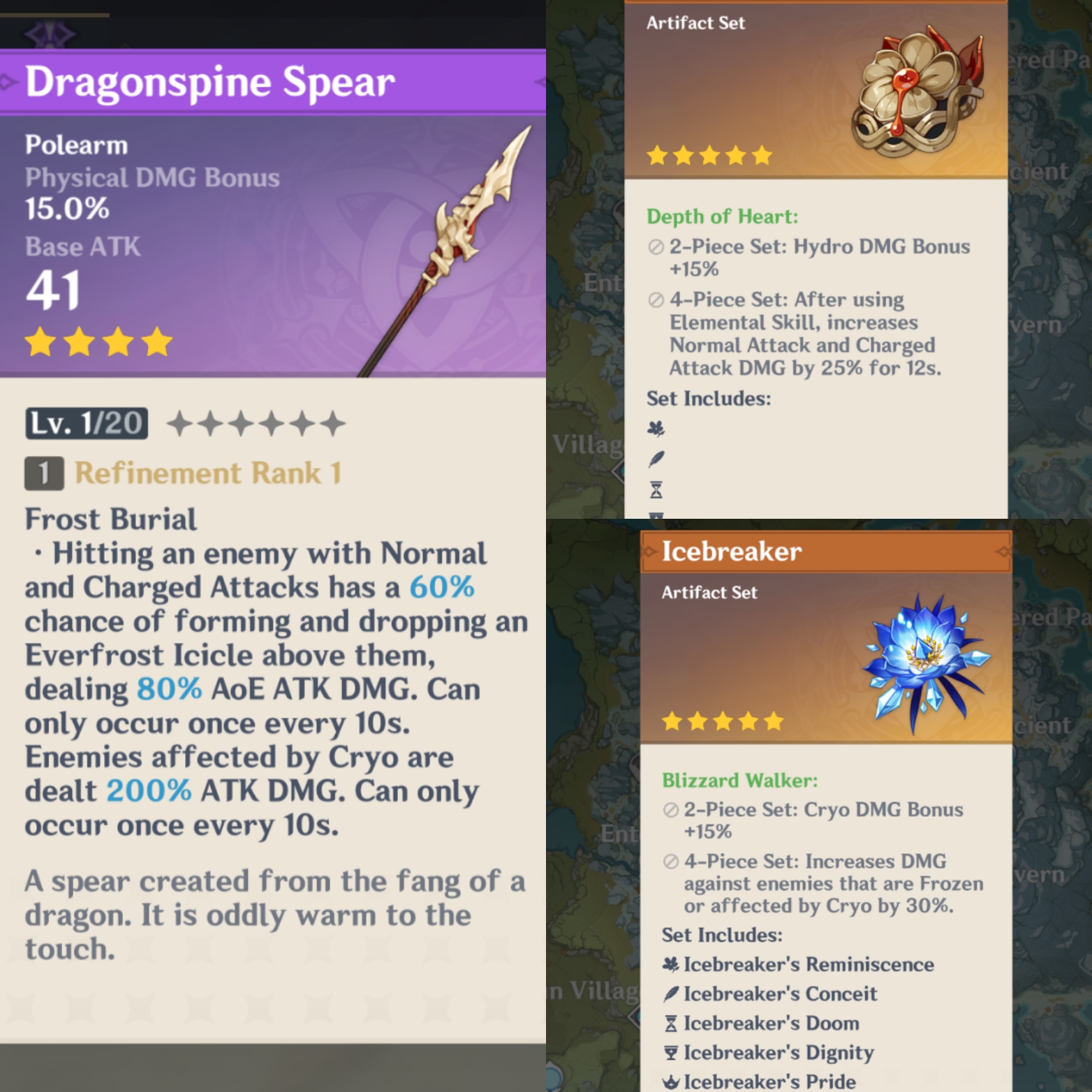 There's also a new 4-star Dragonspine Spear, and two new artifact sets. The spear might be obtainable from defeating a dragon in Dragonspine, which makes sense because the description says that the spear is created from the fang of a dragon. This spear will also be a great weapon for a cryo polearm user, which might be great for Ganyu. Its base attack is 41, and has a physical damage bonus of 15%. As for the two new artifact sets, they are catered to hydro and cryo users, each with their unique element boosting capabilities.
New Map Area – Dragonspine
In the Genshin Impact 1.2 update, we will also be introduced to a new map release in the world of Teyvat – Dragonspine. Located right below Dawn Winery, Dragonspine is a rocky terrain that is filled with ice and snow. There are 12 waypoints, and one of them is a Statue of the Seven, which might be for Mondstadt. This could also mean we'll be seeking out more Anemoculus, that's what the new Anemoculus Resonance Stones are for, right?
The Dragonspine region could also offer more insights on the background of the Abyss Order. The new red crystal ore is the same type of crystal that was used to corrupt, Dvalin, aka Stormterror in the game's Prologue act. We might learn of the crystal's origins and how it's being used to manipulate other creatures.
Mihoyo has mentioned before that each region will combine its unique cultural and calendarial features with dates in the real world to make each event feel more unique. For example, Ludi Harpastum and Windbloom Festival will take place in Mondstadt, and the Lantern Rite and Moonchase Festival will be held in Liyue. Seeing how Dragonspine will be released in December, and it's so filled with Snow, could this be where a Christmas event will be held?
New Monsters, Ore, And Seelies
Along with the new Dragonspine map area, there will be new ore materials to farm. Just like the new magical crystal, this new red-coloured ore might be a new type of ore that can be crafted into new items. We also see a new red-coloured seelie, which might give players even more chests to farm and explore. Not only that, this new seelie might unlock new achievements for the Dragonspine area.
In the image above, we also see new monsters – a new Mitachurl and a new Ruin Guard. The Mitachurl seems to be an ice-type Mitachurl that carries around an ice shield (nothing a little fire can't beat, right?). As for the new ruin guard, he seems to be covered in geo rocks.
New Event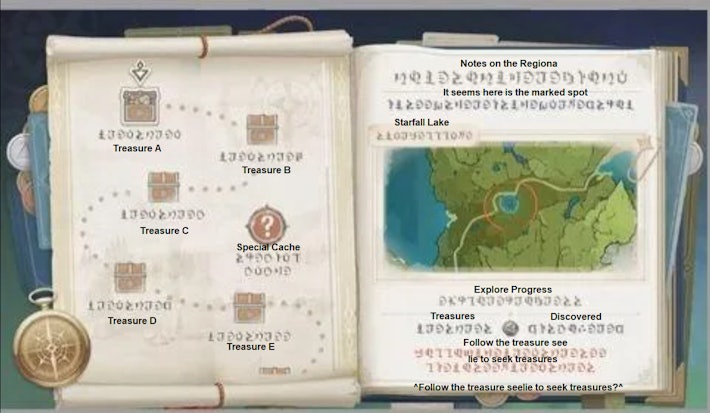 On top of the Dragonspine map expansion, travelers might get to enjoy a new event with plenty of treasures to seek. It seems there will be a new treasure hunting activity, based on this new handbook pictured above. Translated by Reddit user Z-Drive, you can see there are a chain of treasures to be found, with a special treasure cache too.
This may or may not be a permanent event added to the Genshin Impact game, but it seems this new event is the first major change that's coming to the game in Genshin Impact 1.2 update.
New Boss
Not much information has been revealed about this yet, but it is reported that the new boss could be of the Dendro element.
Conclusion
These are just some of the updates based on leaks we found for the Genshin Impact 1.2 update. Nothing is confirmed as of this writing, so do take this piece of news with a grain of salt. We'll update this article with new information whenever we find any.
The Genshin Impact 1.2 update is expected to arrive after the conclusion of Zhongli's banner, which is around the 23rd of December 2020.
You may also find the links below useful: