After its announcement back in January, Instagram has released the feature to send direct messages, or better known as DM, on the web version of Instagram.
After months of beta-testing and troubleshooting, the feature is finally available for the general public. On top of just sending messages, there's a whole selection of emoji, as well as a gallery view for photos and videos.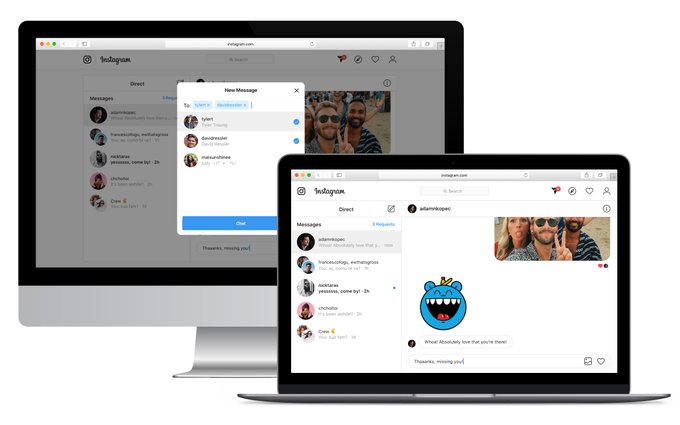 Instagram Web having the direct messaging feature isn't a feature conjured out of nowhere. This is of course in line with Facebook CEO, Mark Zuckerberg's plan to have all three company-owned platforms – Facebook, WhatsApp, and Instagram – to be integrated into one unified ecosystem. Just recently, Facebook has also allowed for cross-posting on Instagram and vice versa.
If it all goes to plan according to an official Facebook blog update from March last year, Zuckerberg does plan to shift all three platforms into a privacy-focused communications platform with a strong emphasis on encryption. It is not yet known when the shift will begin, so we'll just have to wait for an official announcement.