Razer is making several exciting announcements while unveiling new concepts and never-seen-before products at CES 2022, the world's largest annual consumer technology convention.
Located in booth #15076 in Central Hall, Razer continues its 'show stopping' tradition at CES, exhibiting the very latest For Gamers. By Gamers. Razer will also be hosting a special RazerStore Live from its flagship Las Vegas store to recap and cover all things Razer x CES. 
Razer CES 2022
All-new Blade Gaming Laptops  
The world's fastest laptops for gamers and creators, the Razer Blade 14, Razer Blade 15, and Razer Blade 17, are now equipped with the recently announced NVIDIA® GeForce RTX® 30 Series Laptop GPUs, up to an RTX 3080 Ti. The new updates also include groundbreaking DDR5 memory, providing blistering clock speeds up to 4800MHz and cutting-edge processor advancements from both AMD®️ and Intel®️. 
"The Razer Blade series continues to be the best gaming laptop by providing desktop-class performance on-the-go,"

"Additionally, we've enabled creators to work anywhere with gorgeous displays, available NVIDIA Studio drivers, and up to 14-Core CPUs. Users will have the ability to choose any model or configuration that best fits their gaming or creating needs, while getting the latest and greatest in graphics, memory and processing technology."Travis Furst, Senior Director of Razer's Systems business unit
NVIDIA GeForce RTX laptops are based on the revolutionary Ampere architecture, with 2nd generation RT Cores for ray tracing and 3rd generation Tensor Cores for DLSS and AI. The new GeForce RTX 3080 Ti Laptop GPU brings the flagship 80 Ti class of GPUs to laptops for the first time.
Featuring 16GB of the fastest GDDR6 memory ever shipped in a laptop, the RTX 3080 Ti delivers higher performance than the desktop TITAN RTX. The new GeForce RTX 3070 Ti is up to 70% faster than RTX 2070 SUPER laptops and can deliver 100 frames per second at 1440p resolution.
Additionally, the new 4th generation of Max-Q Technologies, with CPU Optimizer, Rapid Core Scaling, and Battery Boost 2.0, further enhance efficiency, performance, and battery life.
To learn more about the all-new Razer Blades, go to razer.com/gaming-laptops
Pricing & Availability
The new Razer Blade 14 starts at $1,999.99/2,199.99€ MSRP on Razer.com and will be available for pre-order at Razer.com, Razer Store locations and select retailers on February 10th and for purchase from select retailers in Q1 2022.
The new Razer Blade 15 starts at $2,499.99/2,799.99€ MSRP and will be available for pre-order exclusively at Razer.com and Razer Store locations on January 25th and for purchase from select retailers in Q1 2022.
The new Razer Blade 17 starts at $2,699.99/2,999.99€ MSRP and will be available for pre-order exclusively at Razer.com and Razer Store locations on January 25th and for purchase from select retailers in Q1 2022.
Razer Unveils Project Sophia And Emki Pro Hypersense
Razer introduced Project Sophia, the world's first fully modular gaming desk concept that adapts to meet the needs of any user. Razer also revealed the Enki Pro HyperSense, an advanced gaming chair incorporating high-fidelity haptics, allowing users to experience a new dimension of immersion in gaming. 
With working from home more widespread than ever, many people find it a challenge to configure their set-ups for the multiple different uses required of their systems throughout the day. From being a pure office productivity set-up through to a gaming, streaming or editing suite, each use has a host of extra peripherals and devices to enhance and improve that experience.
With a highly adaptable, modular design allowing users to quickly reconfigure their workspace for the tasks at hand – be that churning through emails and Word docs for work, blasting through enemies on their way to the objective when gaming, or tearing it up on Twitch with their squad whilst streaming to their viewers, Project Sophia provides a seamless solution to all of these challenges.
Fully modular. Completely customizable.
Central to Project Sophia's flexibility is a highly modifiable desk capable of supporting up to 13 separate modules for an untold level of personalization. This allows each section to be configured with an array of task-specific components, such as secondary screens, system monitoring tools, touch-screen hotkey panels, pen tablets and audio mixer units, or even external capture cards, so the user's set-up can be reconfigured in seconds for the specific situation.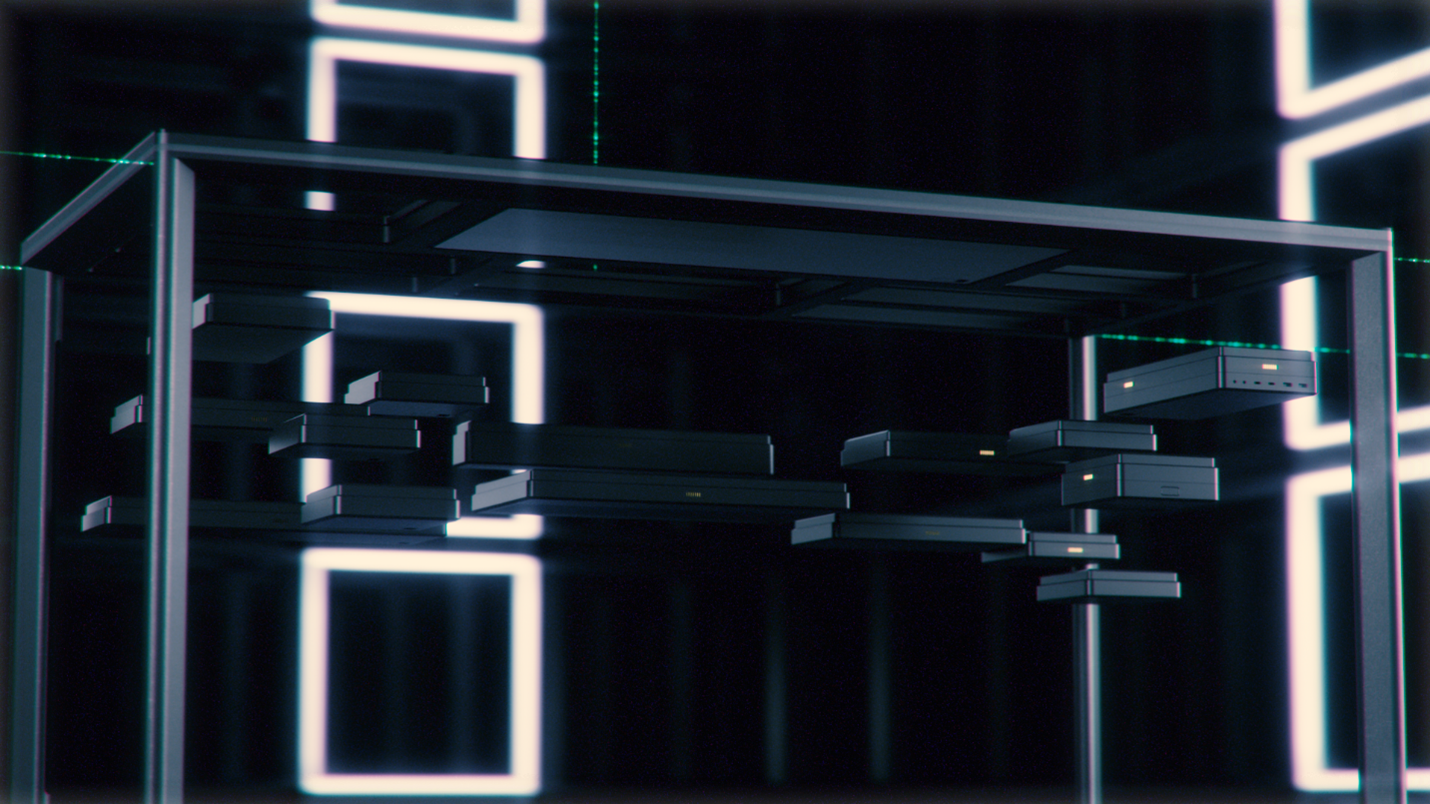 "Project Sophia is our futuristic vision of a multi-purpose gaming and workstation set-up which meets the very different needs of a variety of PC uses, negating the need to move between workspaces,"

"The hot-swappable modular system allows users to quickly reconfigure their desk with near infinite flexibility, adapting Project Sophia not just for the task at hand, but also to the user's particular preference. This is the future of the battlestation."Richard Hashim, VP of Growth at Razer
Desktop power. In your desk.
At the heart of Project Sophia is a customized PCB fitted with cutting-edge core components, including the latest Intel processor and NVIDIA GPU to support the most resource-intensive tasks. To maximize desk space, all of this is housed in a slim chassis that magnetically snaps in underneath the glass tabletop, which can be just as easily detached to install new upgrades, allowing the user to quickly create the system required for the task at hand.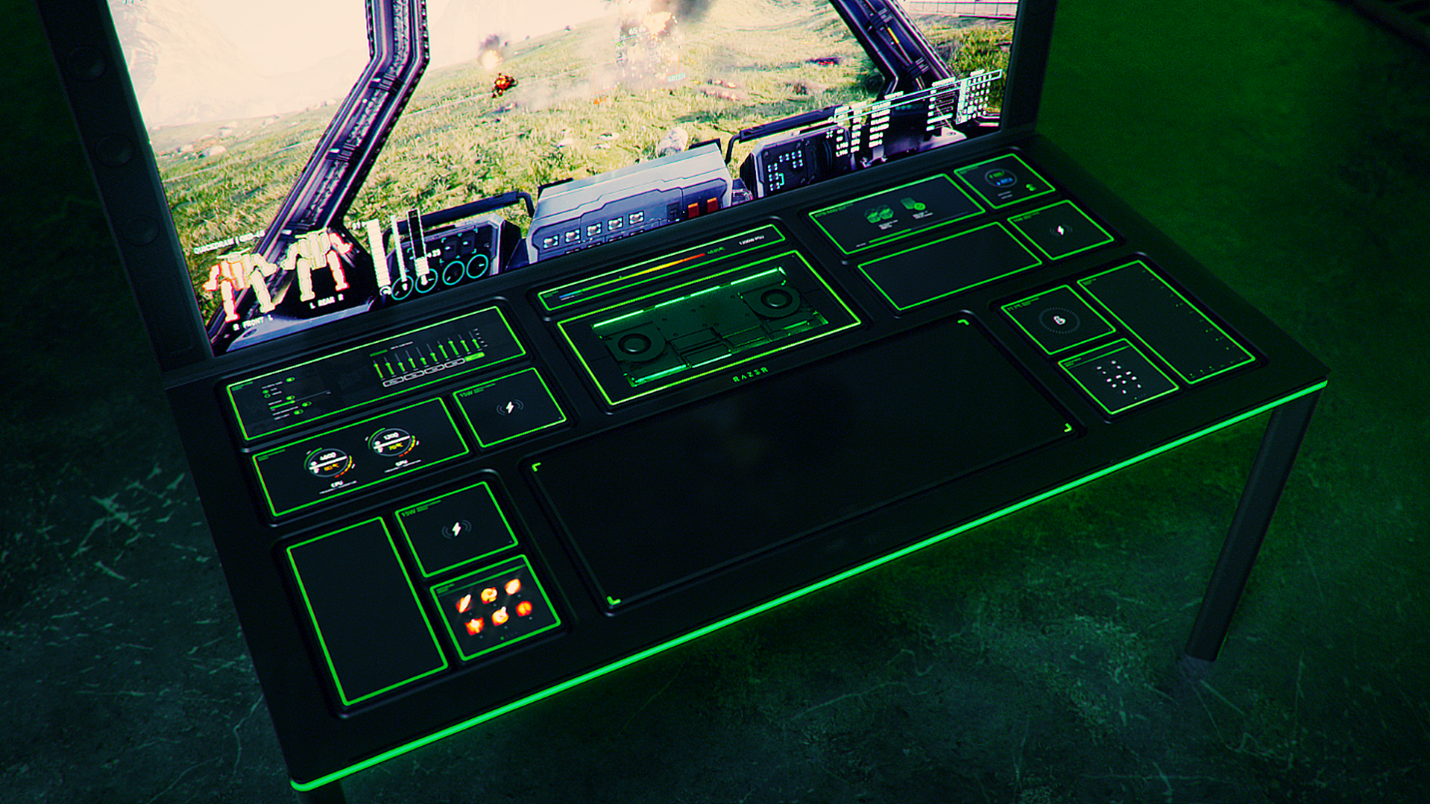 Modules have been designed for all types of users, with creators being able to slot in touchscreen digitizers, tablets, and creative input tools to streamline hotkeys and macros, while gamers can instead focus on modules for high-fidelity audio and blistering visual performance by adding a THX Surround Sound system and high refresh rate monitor.
Streamers can transform Project Sophia into a full broadcast setup complete with camera, microphone, and stream control, while those looking for a more efficient work environment can multitask effectively and comfortably with a productivity hotkey module, wireless charger, and cup warmer.
Razer Expands Chroma RGB Beyond The PC And Into The Smart Home  
Razer announced the Razer Smart Home App, allowing users to have a one-stop destination to natively control and customize all their connected devices across the PC and mobile ecosystems, for the ultimate immersive smart home experience. Razer also introduced the Razer Chroma Smart Home Program, an open invitation for hardware partners from the smart home industry to integrate their products into the Razer ecosystem. 
For more information on the Razer Chroma RGB ecosystem, please see here.
Razer And Fossil Introduce The Razer X Fossil Gen 6 Smartwatch For Gamers 
Razer shared the news of its collaboration with leading watch manufacturer, Fossil, to launch a limited-edition smartwatch: the Razer X Fossil Gen 6 Smartwatch. The co-branded wearable leverages Fossil's most innovative smartwatch platform to date, the highly anticipated Fossil Gen 6. It also features three exclusive Razer watch faces as well as two stylish interchangeable straps.  
The Razer X Fossil Gen 6 will be launching globally this month for $329 USD in a limited quantity of just 1,337 units.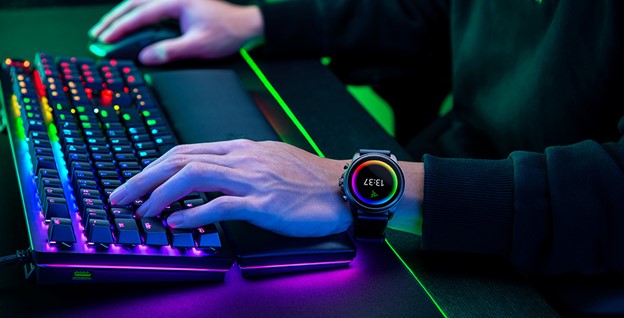 Razer Zephyr Pro – The Next Generation Of Razer's Award-Winning Smart Mask  
Following the massive success of the Razer Zephyr, Razer is releasing the Zephyr Pro, which now adds voice amplification to the feature list. Razer's patent-pending voice amplification technology ensures one's speech isn't muffled even when masked up, allowing the wearer to communicate more seamlessly.