Meet the Plash Speed 5, I mean the Sony Playstation 5. It is currently the most sought after game console, especially during these Covid times. This PS5 story just screams Plash Speed all over again, which was first released back in 2020.
The Korean Plash Speed router story made its way to social media, where a guy hires a game store staff to fake a PS5 installation as a network router, only to be found out by his wife.
Plash Speed 5 Installation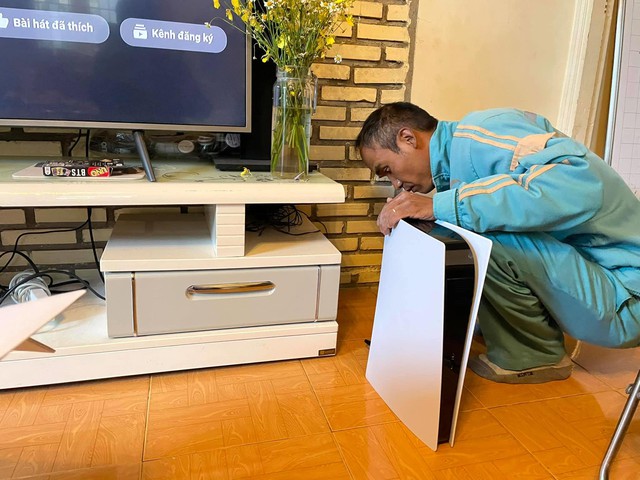 This exact storyline is played out the same way, except it happened in Vietnam. This Vietnamese guy purchased the latest PS5 Digital Edition, and lied to his wife saying it's the latest 5G Wi-Fi router called the "Plash Speed 5". The "contractor" in the photo is even a SONY staff, and i'm surprised he played along.
He even dons the local networking company's uniform and arrived at their house to do the "installation". By telling his wife it is a router installation, he can get away with a PS5 unscathed (for now). To be honest, we're really impressed with his courage. But once the wife finds out it's not a network router… who knows what would happen.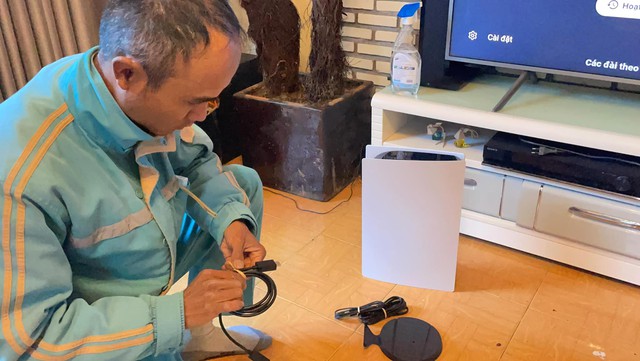 When it comes to the installation itself, he does it down to the very detail. He took the effort to mimic everything a networking staff would do, and he even placed a "Help" sticker on one side of the PS5 for their "warranty and after sales service". You know, one of those "call me in case you need any help" stickers.
Now that the story has gone viral on social media, I'm pretty sure it won't take long before the wife knows their Plash Speed 5 router isn't actually what it seems. Let's hope she finds the whole ordeal funny, and lets the PS5 stay in its new home.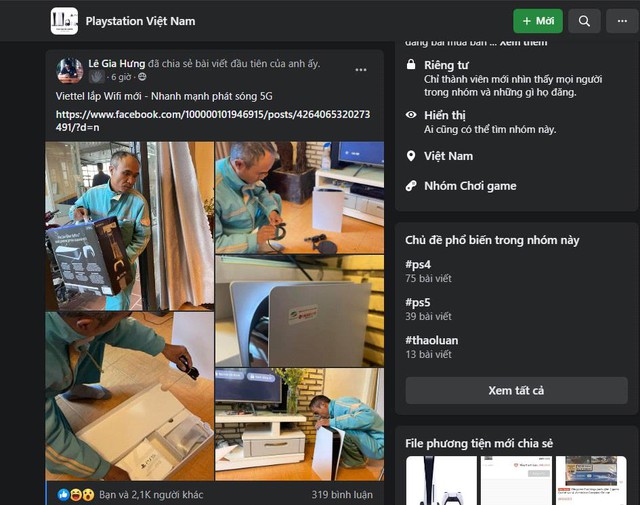 Source: electrodealpro