HUAWEI has some surprises for you with its upcoming 11.11 Sales! Malaysians will get to enjoy discounts up to 90% and receive free gifts with purchase of selected HUAWEI products. Set your alarm because you can get your hands on these items as early as 12 AM, 11 November, available on HUAWEI Store Online, HUAWEI Official Store on Shopee and HUAWEI Flagship Store on Lazada! 
Check out some of the products below. 
HUAWEI 11.11 Sale
HUAWEI MatePad T 10 – RM499 (RRP: 799)
Packed in an elegant and compact design with its light and portable body, HUAWEI MatePad T 10 offers a 9.7-inch HD display where an immersive visual experience awaits you. You can enjoy your favourite apps, games and videos in hands wherever you go. With TÜV Rheinland certified Eye Comfort to reduce harmful blue light, this tablet offers improved graphic performance and better eye comfort for your daily use such as reading news and scrolling social media. HUAWEI App Multiplier allows two windows of the same app when held horizontally. Whether for work or study, you can simply jot down notes on your tablet while referring to the information through website.
HUAWEI MatePad 10.4-inch – RM999 (RRP: 1,399)
Unleash all your whimsical thoughts and novel ideas with HUAWEI MatePad's 10.4-inch FullView Display, 7.9 mm narrow bezels, with more screen for creativity. Enjoy the latest series or movies with heightened image quality, colour saturation and sharpness with its proprietary HUAWEI ClariVu Display Enhancement technology. HUAWEI MatePad 10.4-inch brings impressive surround sound to you with a sound system tuned by Harman Kardon with Histen 6.0 3D stereo. It also packs a massive 7250mAh battery to provide an enduring battery life.
HUAWEI MatePad 11 – RM1,999 With Free Gifts worth RM998
If you have a higher budget and are looking for a bigger screen, The HUAWEI MatePad 11 is an option that you will not want to miss! Featuring a display that supports a 120 Hz Refresh Rate, it delivers incredibly fluid visuals when displaying a wide range of content. You can enjoy the convenience like an organised new desktop with no more lag while you are handling task or for entertainment used. Additionally, this tablet allows you to edit video, image and create doodles using the HUAWEI M-Pencil. There's more! You will get to receive free gifts including the HUAWEI M-Pencil and Smart Magnetic Keyboard worth RM1,098 when you purchase the HUAWEI MatePad 11.
HUAWEI Band 4e – RM69 (RRP: 119)
Light yet durable, the HUAWEI Band 4e offers smart features such as Activity Tracking, Sleep Monitoring and Running Form Guidance to ease your exercise routine. Built with Basketball Performance Tracking, it can record your every move by providing detailed data to level up your next game. With the feature of 5ATM Water Resistance, you can wear the HUAWEI Band 4e to surfing or swimming. By connecting to your smartphone, you are able to receive message or call notification plus alarm reminder too.
HUAWEI Band 6 – RM149 (RRP: 219)
If you are up for a wider screen, the HUAWEI Band 6 features a 1.47-ich FullView Screen for your viewing pleasure. Offering a powerful battery life up to 2-week and equipped with fast charging technology, you can enjoy 1-day usage with just a 5-minute charge. Thanks to HUAWEI TruSeen™ 4.0 and new smart power saving algorithm, it can monitor both your SpO2 and heart rate at the same time 24/7. On top of that, there are 96 workout modes that includes 11 professional sports modes to accompany you throughout your fitness journey.
HUAWEI WATCH Fit – RM299 (RRP: 499)
HUAWEI WATCH FIT lets you explore more features as compared to the fitness band. You can personalise your watch face with any photo from your mobile device, get an impressive 96 workout modes, quick workout animations and up to 10 days of battery life. This watch offers 12 types of animated quick workout as your private trainer, allows you to keep fit easily. HUAWEI WATCH FIT also comes with a helpful function for female to keep track on menstruation cycles and provide estimate ovulation date.
HUAWEI WATCH GT 2 42 mm (Black) – RM459 (RRP: 799)
HUAWEI WATCH GT 2 42mm (Rose Gold) – RM529 (RRP: 899)
For those who is adventurous and prefer outdoor activities, you may want to consider the HUAWEI WATCH GT 2. It provides accurate and faster positioning service with the support of GPS and GLONASS satellite positioning system, so you will know your location after a hike or completing the marathon without any worries! Equipped with Real-time Heart Rate Monitoring and professional data, you can train better and reach your fitness goal at ease.
HUAWEI WATCH GT 2e – RM329  (RRP: 599)
Spottier and stylish, the HUAWEI GT 2e comes with colourful fitness straps for a comfortable grip. Its dual-chip design and power saving algorithms 2.0 ensure the watch consumes less energy to for a longer lasting battery. HUAWEI WATCH GT 2e provides precise and real-time tracking data for 15 professional sports including climbing, running, swimming, and cycling. You can also play music directly after pairing it with Bluetooth earphones. It allows you to store 500 songs to enrich your workout, with no strings attached.
HUAWEI FreeBuds 4i – RM199 (RRP:379)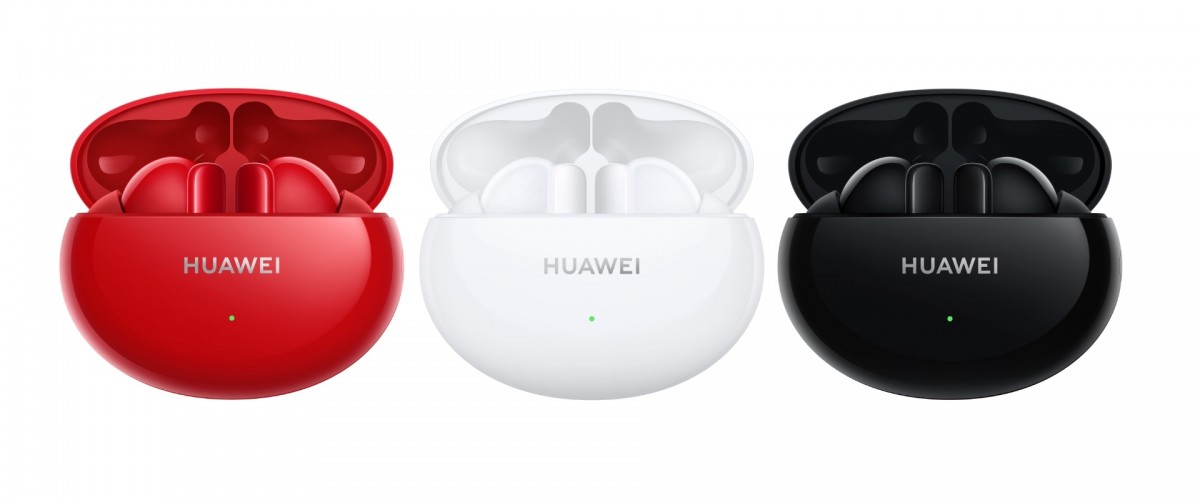 Regardless of where you are, be immersed in music you love with the Active Noise Cancellation from HUAWEI FreeBuds 4i which actively detect and reduce ambient noise. Supported by an advanced algorithm for more accurate response, both earbuds have built-in capacitive sensors for intuitive touch controls, all with a few simple gestures. It can play music for 10 hours continuously on a full charge and four hours after just a 10-minute charge thanks to the industry-leading quick charge technology. This gadget comes highly recommended for the busy user who is always multitasking and needs to be hands-free.
HUAWEI MateBook D14 i3 – RM2299 (RRP:  2699)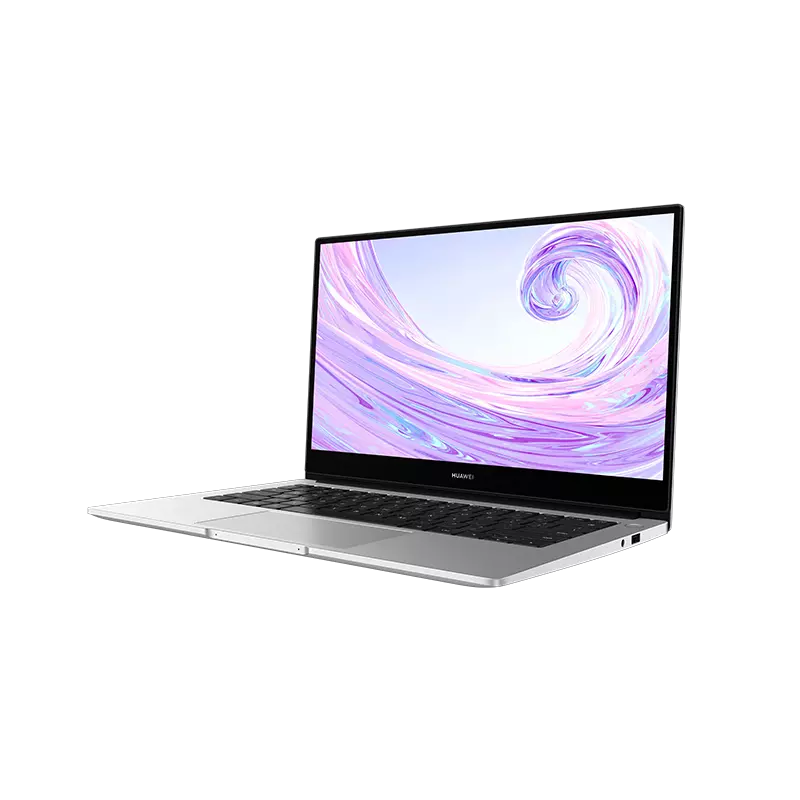 Powered by 10th generation Intel® Core™ i3-10210U processor, which accelerates and enhances performance with Intel® UHD Graphics 620 graphics, this light and stylish laptop empowers you to master daily work or enjoy entertainment with minimal effort. With just a single tap, your smartphone and HUAWEI MateBook will instantly connect seamlessly, even without Internet connection for cross-device collaboration. With a compact 65W USB-C charger that fits right in your pocket, you can always charge it on the go, while enjoying the best view in the house or on the road by pushing the hinge to nearly 180°.
HUAWEI MatePad Series, MateBook Series, Display and Smart Screen
| | | | |
| --- | --- | --- | --- |
| Product | RRP (RM) | Promotion Price* (RM) | Promotion* |
| HUAWEI MatePad T 10 2GB+32GB (Deep Sea Blue) | 799 | 499 | 300 OFF |
| HUAWEI MatePad 10.4 2020 | 1,399 | 999 | 400 OFF |
| HUAWEI Matebook D14 i3 | 2,699 | 2,299 | 400 OFF With FREE Backpack worth up to RM199 |
| HUAWEI Display 23.8 AD80 | 688 | 548 | 140 OFF |
| HUAWEI Vision S 55'' | 2,999 | 2,799 | 200 OFF With AX3 Dual-Core |
| HUAWEI MatePad 11 (6+128GB) | 1,999 | 1,998 | FREE HUAWEI M-Pencil (2nd Gen) & Smart Magnetic Keyboard worth up to RM998 |
| HUAWEI MatePad Pro 12.6-inch (Olive Green) | 4,399 | 4,099 | FREE HUAWEI CD62 Classic Backpack Midnight Black worth up to RM599 |
| HUAWEI MatePad Pro 12.6-inch (Matte Grey) | 3,999 | 3,799 | FREE HUAWEI M-Pencil (2nd generation) worth up to RM499 |
| HUAWEI MateBook 14 R5 (8+512GB) | 3,999 | 3,799 | 200 OFF With FREE Backpack & Mouse worth up to RM398 |
HUAWEI Smartphones & Audios
Product
RRP (RM)
Promotion Price* (RM)
HUAWEI nova 8i
1,299
1,199
100 OFF With FREE band 4 worth up to RM139
HUAWEI Mate 40 Pro
4,299
3,299
1,000 OFF
HUAWEI FreeBuds 4i
379
199
180 OFF
HUAWEI FreeBuds Studio
1,199
799
400 OFF
HUAWEI Wearables
Product
RRP (RM)
Promotion Price* (RM)
HUAWEI WATCH GT 2e
599
329
270 OFF
HUAWEI WATCH GT 2 42mm(Rose Gold)
899
529
370 OFF
HUAWEI WATCH GT 2 42mm (Black)
799
459
340 OFF
HUAWEI Band 4e
119
69
50 OFF
HUAWEI WATCH FIT
499
299
200 OFF
HUAWEI Band 6
219
149
70 OFF
HUAWEI WATCH 3 Pro
2,199
1,999
200 OFF
HUAWEI WATCH 3
1,699
1,499
200 OFF
WATCH GT 2 46mm Fluoroelastomer Matte Black
799
599
200 OFF
WATCH GT 2 46mm Leather
899
649
250 OFF
HUAWEI Routers & Accessories
Product
RRP (RM)
Promotion Price* (RM)
HUAWEI WiFi WS5200
169
89
80 OFF
HUAWEI CP39S Car Wireless Charger
289
69
220 OFF
HUAWEI Scale 3
149
89
60 OFF
HUAWEI WiFi AX3 (Quad-Core)
299
259
40 OFF
HUAWEI P40 Wireless Charging Case (Deep Sea Blue)
289
11
278 OFF
HUAWEI WiFi AX3 (Dual-Core)
199
169
30 OFF
HUAWEI CP37 Super Charge Car Charger 2
168
11
157 OFF
HUAWEI X GENTLE MONSTER Eyewear II Black HAVANA-01
1,799
799
1,000 OFF
Start adding these awesome gadgets with amazing offers to your shopping cart on HUAWEI Store Online, HUAWEI Official Store on Shopee and HUAWEI Flagship Store on Lazada today! Don't forget to mark your calendar and check out these items on 11 November!  
For more information on HUAWEI's latest products, stay tuned to HUAWEI Malaysia Official Facebook Page.