The Santa Monica Studio announces that God of War (2018) will be coming to PC on January 14, 2022! Santa Monica Studio has been humbled by the immense amount of support and passions fans of the God of War series have shown in the latest chapter of Kratos' story since its release. As of August 2021, 19.5MM copies for God of War on PlayStation 4 have been sold through and the team can't wait to share that experience with a whole new group of players on PC. 
God of War (2018)
The primary goal of bringing God of War to PC was to highlight the exceptional content the team created and leverage the powerful hardware that the platform offers to create a uniquely breathtaking and high-performance version of the game.
You'll be able to enjoy the full potential of our cinematic, no-cut camera as it follows Kratos and Atreus across the realms with the option of true 4k resolution, on supported devices, and unlocked framerates.
This PC version includes a wide range of graphical presets and options, so you can fine-tune your visual experience based on your setup. From higher resolution shadows and improved screen space reflections to enhancements to the ambient occlusion pipeline with GTAO and SSDO – God of War on the PC can create striking visual quality unique to the platform.
The game will have full integration with NVIDIA Deep Learning Super Sampling (DLSS) available on RTX. You won't have to sacrifice high graphical settings and output resolutions for high performance in God of War.
In addition to DLSS we will also have NVIDIA Reflex low latency technology available. Reflex delivers a more responsive experience allowing you to react quicker and hit harder combos.
Alongside the graphic and performance improvements, this game also offers 21:9 ultra-widescreen support.
From the heart-pumping clashes in combat to the quiet moments where you can take in the otherworldly beauty of the Norse wilds across the Nine Realms, our panoramic widescreen support will make every moment feel more like a truly theatrical experience.
Our plans for God of War on PC include robust controller support and keyboard mapping customization.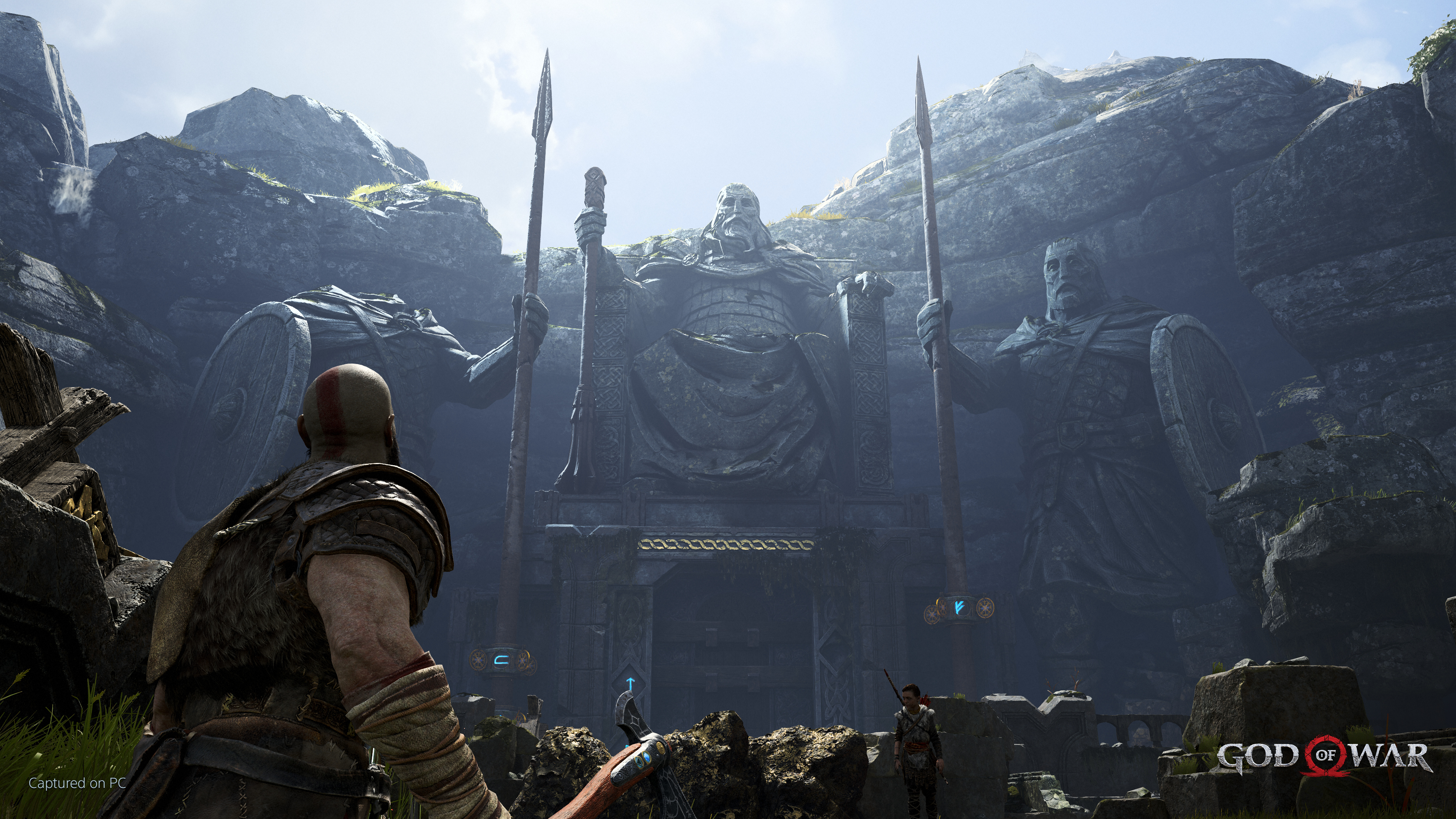 For those of you who would prefer a controller, we will support DualShock 4 and DualSense wireless controllers in addition to a wide range of other gamepads.
For our keyboard and mouse players, you will be able to fully customize the bindings to create a control setup that works best for you.
Finally, the purchase of God of War on PC will also contain the following digital content:
Death's Vow Armor Sets for Kratos and Atreus
Exile's Guardian Shield Skin
Buckler of the Forge Shield Skin
Shining Elven Soul Shield Skin
Dökkenshieldr Shield Skin
Stay tuned to The AXO for more details over the next few months when it gets closer to release on 14 January 2022.