We're starting to see players Boycott Genshin Impact. After launch, Genshin Impact has earned its recognition and approval from players worldwide. The free-to-play RPG title developed by Mihoyo has garnered fans from all over the world, on almost all platforms from console, to PC, as well as mobile.
The game features great characters with a moving storyline, interactive gameplay and consistent updates along with new content. Each update takes about six weeks to keep the game new and fresh.
Boycott Genshin Impact?
However, on the 6th of April, Boycott Genshin started trending on Twitter. So, when did it all start? The #BoycottGenshin started trending about 3AM UK time on the 5th/6th April on Twitter. Multiple Genshin Impact players started using the hashtag #BoycottGenshin to express their stand across the social media platform.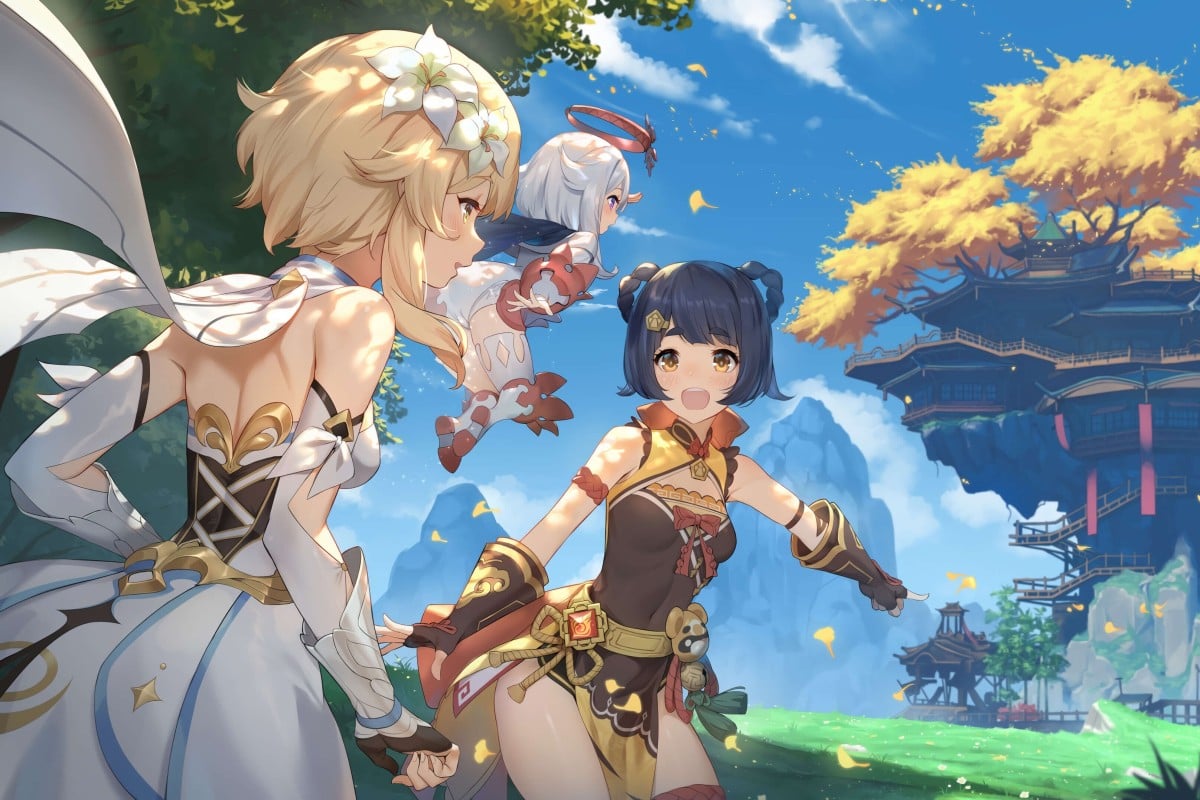 So, why are people joining the Boycott Genshin Impact bandwagon? From the hashtag and Twitter trend, players have listed several reasons for the need of a boycott. These reasons include:
The sexualisation of one of the game's younger characters (Flora).
Few options to play as characters who are not white in skin tone.
A potential villainization of Indigenous people within the game.
A variety of security concerns, particularly regarding a lack of two-factor authentication.
The release strategy of the game's different content drops.
In terms of Flora's sexualization, Ella Musk and Flora were originally adult characters in the Beta phase of the game. For some reason, miHoYo changed them to children characters and completely overlooked their dialogues for adult depiction. I can see this is a human error, and could've easily been fixed if they hadn't changed the character.
As for the choices of characters that are not white in skin tone, there are characters like Kaeya and Xinyan who have slightly darker skin tone. Xinyan is depicted as scary as a representation that Black people are intimidating. Kaeya is described as "exotic" in his character description. Some players have pointed out Xinyan is "scary" not because of her skin tone, but because she's the punk rocker equivalent of Genshin. Kaeya described as "exotic" can be seen as a mistranslation from the original Chinese version. It was more meant to be a reference that he's an immigrant from Khaenri'ah, which is a country outside of the continent of Teyvat.
When it comes to the villainization of indigenous people, I can sort of see where this comes from. In Twitter user venluvr's video, the videos was from MiHoYo's office tour from late last year. In the video, there was a shot of the artists working on Genshin Impact's main enemies, called Hilichurls, while using reference materials of what seems to be dancing indigenous Americans.
Security concerns wise, yes there have been players who were hacked, and I agree miHoYo should have done something to curb the issue like implementing two-factor authentication. Players should also keep their accounts secure by chaging to a stronger password, or avoid clicking on suspicious links for "free primogems" on 3rd party websites.
As for the release strategy of the game's different content drops, it's normal for game companies to take some time to stagger new content for the game's longevity.
Has miHoYo responded to Boycott Genshin Impact? At the time of writing miHoYo has not published any official response to the comments. Complaints are still building, and the hashtag's number count is still increasing (as of 7th April). However, there are players who defend miHoYo by arguing their own point of views, and saying #BoycottGenshin is so stupid.
We'll need more time to see if miHoYo releases any official statement to the Boycott Genshin Impact issue, as well as if the story's progression would address these issues.