Collaborations are a huge thing these days with tech brands, and now we have not just the Asus x Bandai collaboration for their WiFi 6 routers, but a whole lot more. These new ROG hardware definitely have the sick aesthetics, in the form of a Zaku-II and RX-78-2 themes.
Asus x Bandai Gundam Gaming Components
Asus recently announced the entire collection of Gundam-themed gaming PC components and peripherals. From the image above alone, you can see there are motherboards, graphics card, power supply, AIO liquid cooler, monitor, PC case, Wi-Fi router, gaming headphone, gaming mouse, mousepad, gaming keyboard, and more.
Here's the full list of Gundam-themed ROG hardware that's already available in Malaysia:
Gundam RX-78: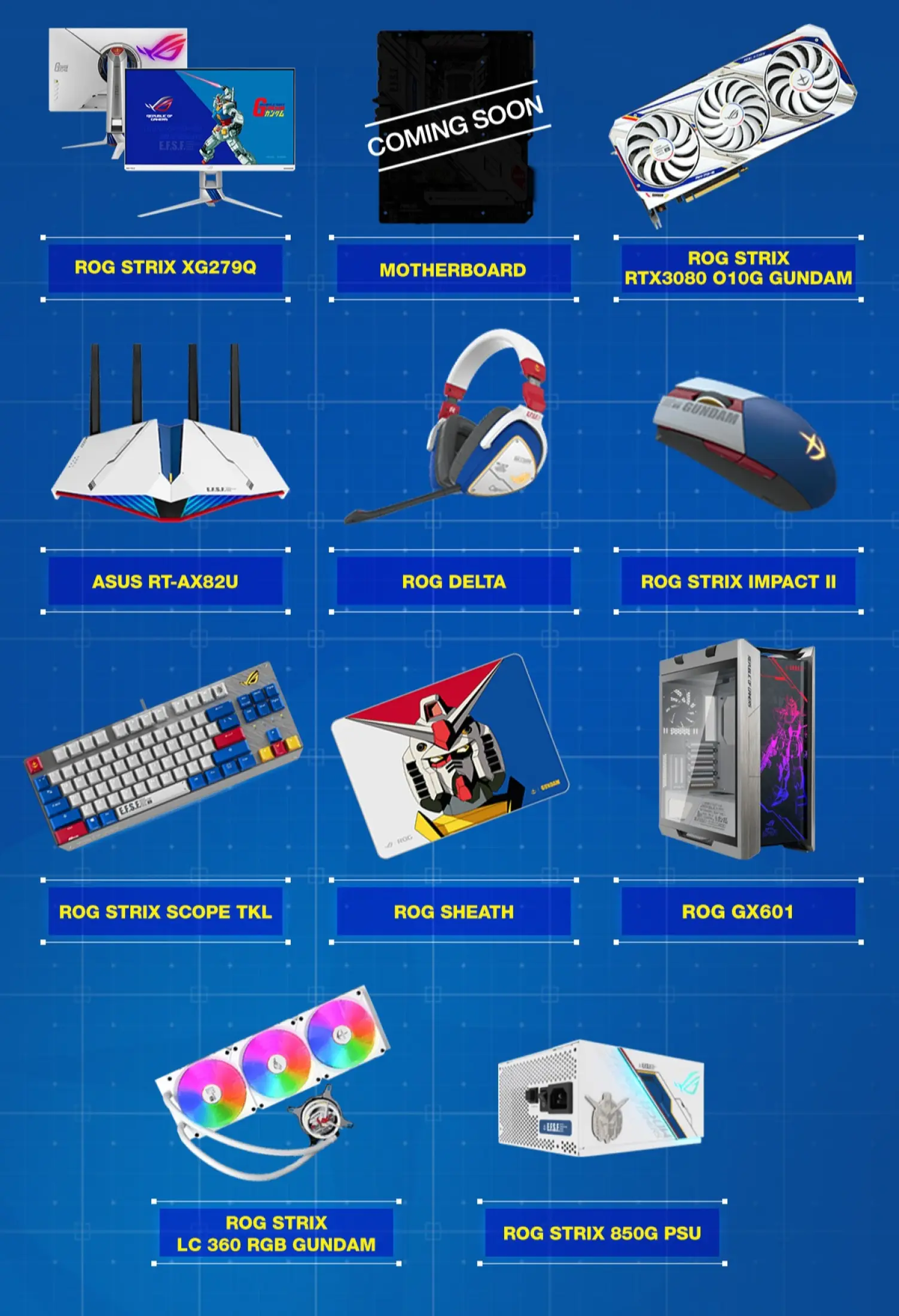 ROG Strix XG279Q
ROG Strix RTX 3080 O10G Gundam
ASUS RT-AX82U Gundam
ROG Delta Gundam
ROG Strix Impact II Gundam
ROG Strix Scope TKL Gundam
ROG Sheath Gundam
ROG GX601 Gundam
ROG Strix LC360 RGB Gundam
ROG Strix 850G PSU Gundam
ROG Gundam Motherboard (Unannounced)
Zeon Series: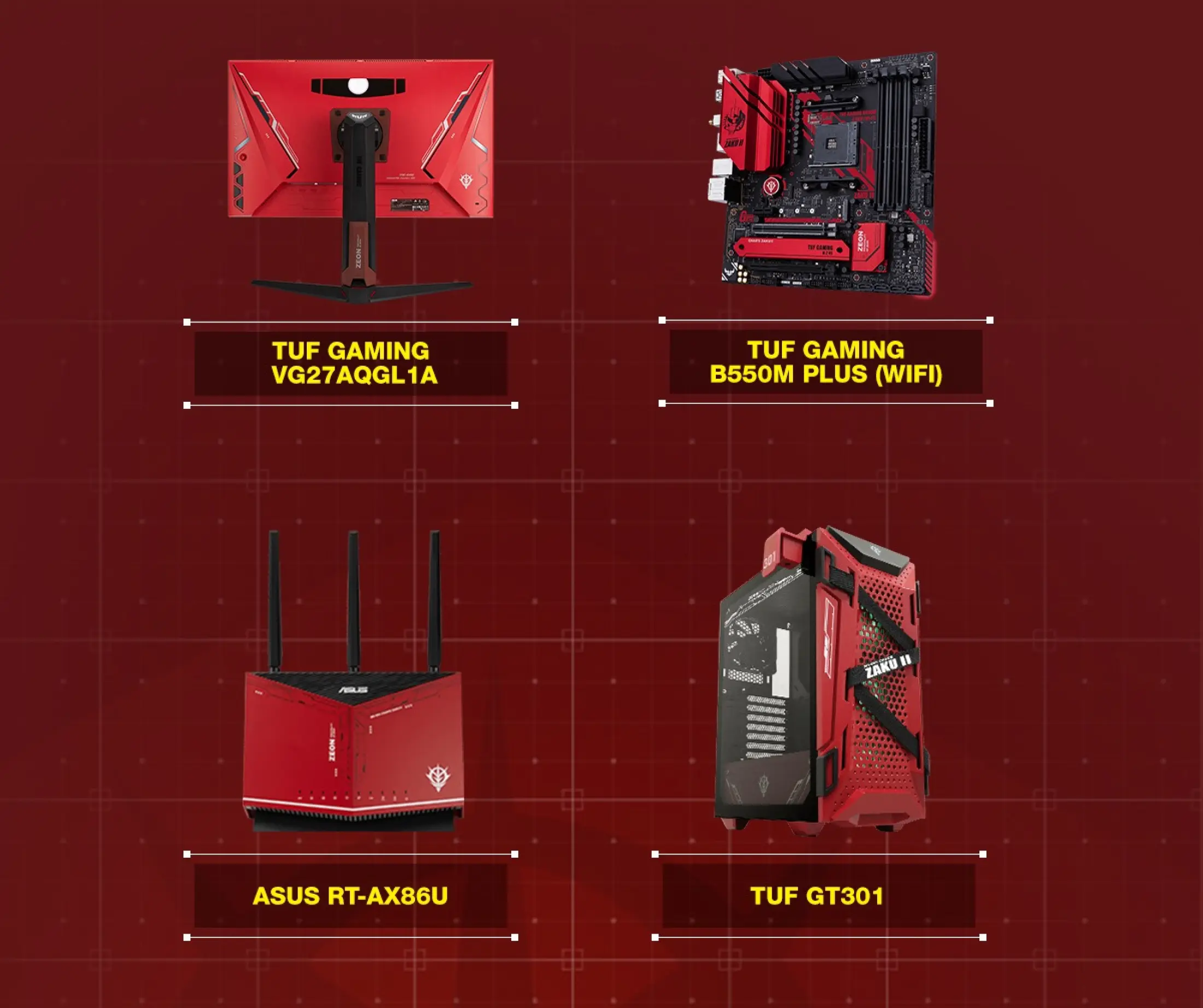 TUF Gaming VG27AQGL1A
TUF Gaming B550M Plus (WiFi) Gundam
ASUS RT-AX86U Gundam
TUF GT301 Gundam
Asus x Bandai Gundam WiFi 6 Routers
The two Asus WiFi 6 routers being part of this collaboration is none other than the Asus RT-AX82U and the RT-AX86U. The former will don the red, blue, and white colours of the RX-78-2 Gundam, while the latter will be draped in Zeon red in the form of the MS-06S Zaku-II. These two Gundams are probably the most popular and iconic Gundams to ever be released, since its inception back in 1979.
Apart from the external Gundam aesthetics, the internals of the RT-AX82U and RT-AX86U are the same. They both feature the new WiFi 6 (802.11ax) ultra-fast wireless standard, with the RT-AX82U LAN supporting up to 2.5Gbps. The RT-AX86U also carries support for customizable RGB LEDs that are fully compatible with Asus' Aura Sync.
Pricing and Availability
The Gundam-themed ROG hardware lineup is mostly just a cosmetic upgrade, while the hardware specs still maintain as their respective model. Here are their respective prices in Malaysian Ringgit.