So, you're looking for Hilichurl Wei. In the upcoming Genshin Impact 1.1 update, which is happening on the 11th of November, players are going to get more Genshin content and storylines. But with the update, there's also a new Hilichurl being added to the game that will rewards players with Primogems via achievements upon defeating them.
UPDATE: Speaking of Free Primogems, there's also a new redemption code for you to redeem 60 FREE Primogems and 10,000 Mora. Details here in this article! The article linked here will also be our article for Genshin Impact redemption codes, and we'll constantly update it when new codes are released, so stay tuned!
You may also find the links below useful:
Hilichurl Wei Spawn Locations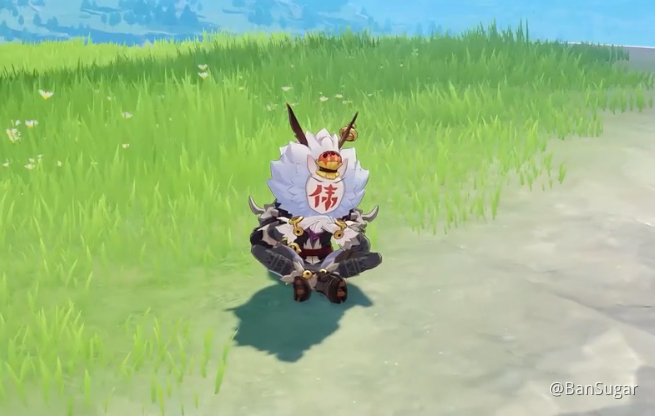 Based on the 1.1 update preview that was shown by Mihoyo, here are the locations where you can find Hilichurl Wei, so be sure to mark them first on your map to prepare for the update.
Location 1 – Windrise Statue of the Seven
Upon teleporting to the Statue of the Seven in Windrise, look to the back and walk towards the huge tree. There should be one of him sitting under the tree roots.
Location 2 – Cape Oath Waypoint
Once you've teleported to Cape Oath Waypoint, head north east towards the cliff area. Go past the spiral abyss teleportation portal and walk to the edge. There should be a Hilichurl Wei sitting there.
Location 3 – Stormterror's Lair Waypoint
You can also find a Hilichurl Wei at Stormterror's Lair Waypoint, which is the one in the middle. Teleport there, and exit south west. Glide towards the Wolvendom direction, and you'll find him sitting near some crates on a destroyed bridge.
Location 4 – Cuijue Slope South Waypoint
Next, head to the waypoint in Cuijue Slope that's closest to the Pyro Regisvine. Walk north and head towards the center of the nine pillars. He should be sitting near the slanted lamp on the floor.
Location 5 – Lingju Pass Waypoint
For the next one, you might want to teleport to the Lingju Pass Waypoint. Once you're there, head south west and glide off the cliff to a nearby hill. He should be sitting right by the edge of it.
Location 6 – Liyue Harbour North East Waypoint
Last but not least, there's another one at Liyue Harbour North East Waypoint. Head south west and climb up the rocks. Keep climbing up towards the hilltop where you will find the Seelie statue, he should somewhere around there.
Hilichurl Wei is now finally available in the game. Once you've eliminated him, he will drop random items like cabbages, and etc. You will also receive achievements, and the achievements can be redeemed for Primogems. The event will reset everyday, so you'll most likely spot one Hilichurl Wei per day. If you're lucky, maybe two.
(Source: Taka GG)