Through the joy of giving and sharing, The AXO would like to offer this giveaway to all our readers. Previously, we gave away the Limited Edition SteelSeries Rival 300 CS:GO Fade Edition gaming mouse. This time, we have the UGREEN 6-in-1 USB Type-C Hub up for grabs. We only have one unit to be given away, so get creative with your entries!
UGREEN 6-in-1 USB Type-C Hub
The UGREEN 6-in-1 USB Type-C Hub has one HDMI port, three USB 3.0 ports, an SD card reader slot, and a TF card reader slot. The HDMI port is capable of supporting 4K resolution up to 30Hz, while the USB 3.0 ports can supports speeds of up to 5GB/s. As for the SD and TF card reader, it can achieve the highest speed of 104MB/s, and is capable of reading two cards simultaneously.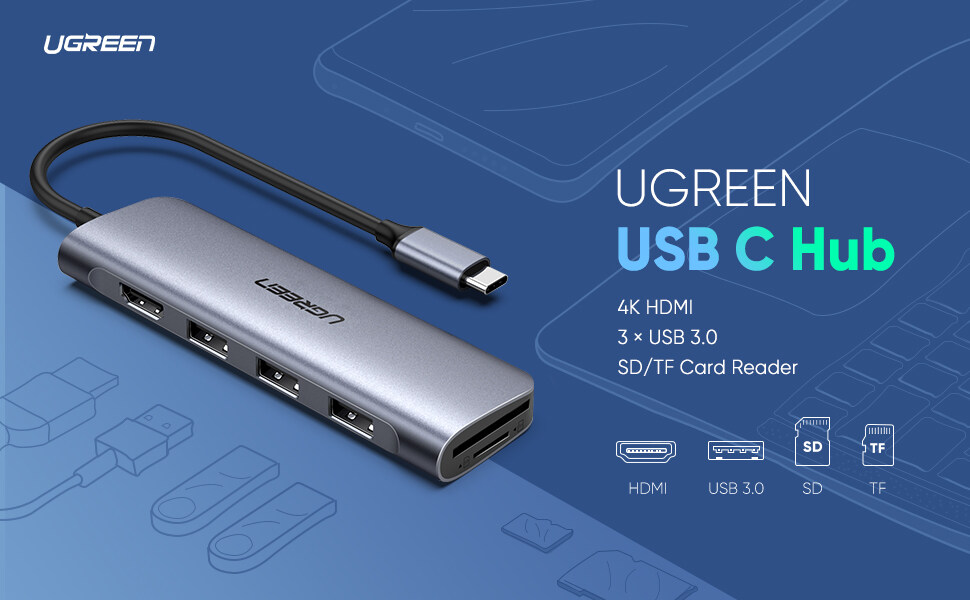 With the UGREEN 6-in-1 USB Type-C Hub, you can expand your desktop or laptop's connectivity to house even more devices. From hard disks, to printers, keyboard and mouse to thumb drives, almost anything is possible.
Featuring an aluminium body, it allows for faster heat dissipation that keeps the hub cool while transferring data. The hub also has an attached USB Type-C cable that is 15cm long. The one we're giving away is the dark grey colour.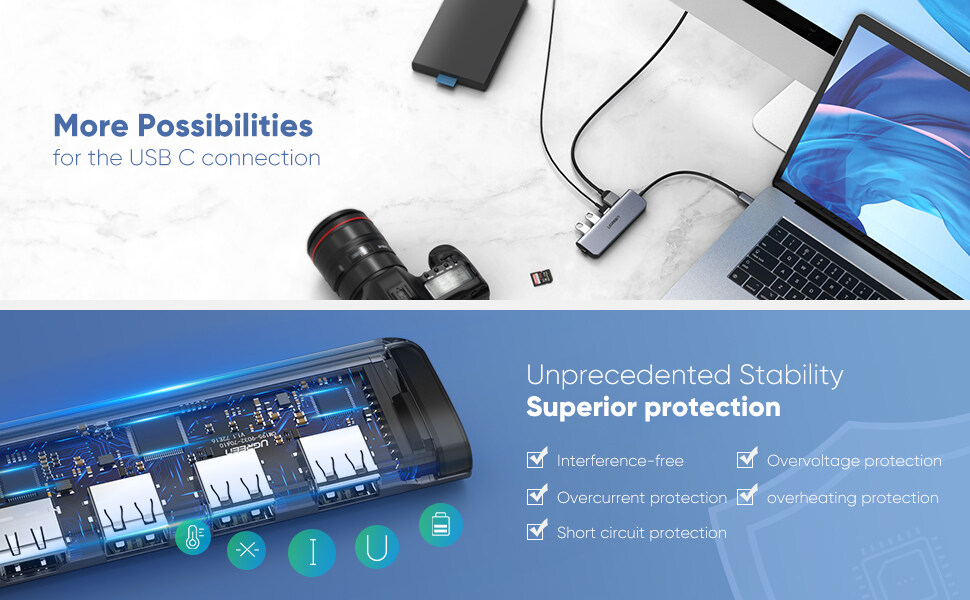 Protection wise, the UGREEN 6-in-1 USB Type-C Hub has:
Overcurrent protection
Short circuit protection
Overvoltage protection
Overheating protection
How To Participate?
This giveaway will be running from the 22nd of May to the 31st of May 2020. To participate, you would need a Facebook page. Then, you'll need to head on over to the giveaway post on our Facebook page, by clicking here.
Step 1: Like The AXO's Facebook page.
Step 2: Leave a comment in the comment section by answering "How can the UGREEN 6-in-1 USB Type-C Hub help you in your daily life?"
Step 3: Share this giveaway post.
Step 4: Set the sharing status to "Public" so we can see it.
The most creative answer wins, and bonus points will be awarded if you tag some of your friends in the comment section too!
So go on, and give it a try. Win the UGREEN 6-in-1 USB Type-C Hub (worth RM89) for yourself or as a gift for a friend or relative. Enjoy the long weekend, everyone!
If you wish to purchase one instead, here's the Lazada link for your convenience – Product Link.