The Esports industry continues to soar to new heights, and Playtonia understands that it can get a little intimidating and complicated at times due to its rapid growth and sheer number of tournaments and events going on globally.
Playtonia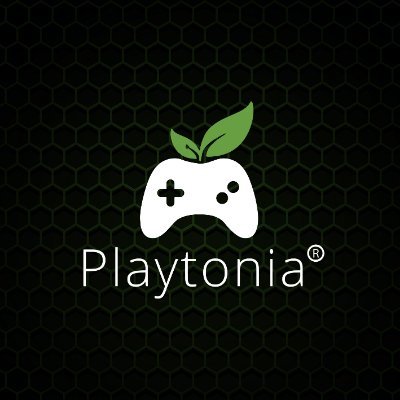 Enter Playtonia, a company that is determined to simplify the Esports industry and make it more digestible for every gamer out there. From the casual gaming community to diehard Esports fans, Playtonia hopes to use its platform to promote and organize Esports leagues.
The company specializes in Esports platform management, creating Esports content, and also professional consultation. Not only that, Playtonia also manages Esports talent from casters, streamers, and even professional players. League management is also one of the services offered by Playtonia as they provide start-to-finish coverage should your brand wish to organise an Esports tournament. Besides that, the company is also great with state of the art live broadcasting and production targeting an international audience, video production, GFX, 3D animation, 3D modeling, motion graphics, as well as AR live production.
Playtonia started the Community Cup Initiative back in April and will run till December this year. The initiative strives to help promote Esports at a grass root level, and embed the spirit of fair play for all gamers. After its successful Call of Duty Mobile event, sponsored by Razer Pay in collaboration with Fragmasters 2020, Playtonia is back for two more exciting events!
Mobile Legends Summer Shield 2020
Featuring a prize pool of RM7,000, Mobile Legends Summer Shield 2020 is bound to create some waves for Malaysian Mobile Legends Bang Bang players. Registrations are already open on Playtonia's official website, and you should definitely join by clicking this link right here.
The tournament's qualifier phase will be in a single elimination, best of 1 format, whereas the Semi-Finals will be a best of 3. Moving on to the playoffs, it will then turn into a double elimination, best of 3 format, with the Grand Finale to feature a best of 5 match!
Organized by Playtonia, the event is backed by the likes of Domino's Pizza Malaysia, Monster Energy Drink, Jocom, Totolink, Thuyaa Holistics, as well as Animangaki. And speaking of Animangaki… they're going online for the first time this year!
Animangaki Online
Animangaki is one of the most anticipated cosplay and arts event in Malaysia, and this will be the first time it goes online! Happening from the 21st to the 23rd of August, Playtonia joins the fray as the event's official Esports partner, where it will organize the Esports segment of the event. Some of the exciting games that will be featured at Animangaki Online include Dota 2 and PUBG Mobile, where fans and players can come together and share their passion for the games.
Playtonia understands the impact Covid-19 has on all individuals and organizations in the Esports industry. To keep everyone safe from harm, the Esports platform company encourages players to join tournaments from the safety of their home. The company will be conducting more online gaming and tournaments in the months to come.
Want To Learn More About Playtonia?
To learn more about Playtonia and the company's efforts for the Esports industry in Malaysia and the SEA region, you can check out their official Facebook and Instagram pages below:
Giveaway? Code Right Here!
Unique Code:
[arandomnumber min=100000 max=999999 comma=no]
We have a pair of Corsair HS70 Wireless Headset to giveaway, courtesy of the great guys at Playtonia Malaysia! To join, click on this link right here (Facebook)!