The OPPO Enco W51 TWS earbuds have officially been launched in Malaysia. It it also the company's first active noise cancelling TWS earbuds, providing users the "Noise off! World On!" experience.
OPPO Enco W51
The OPPO Enco W51 is equipped with a high-end dual-core digital noise-reduction chip with a brand-new architecture. With Hybrid Active Noise Cancellation and intelligently optimizes its noise-reduction algorithm, the effective noise-reduction bandwidth can be extended to 2.5kHz, and the noise-reduction depth can reach as deep as 35 dB.
Apart from noise cancellation for audio, Enco W51 also comes with triple-microphone call noise-reduction technology and a thoughtfully redesigned air duct, so calls are clear and with less interference to the receiving end.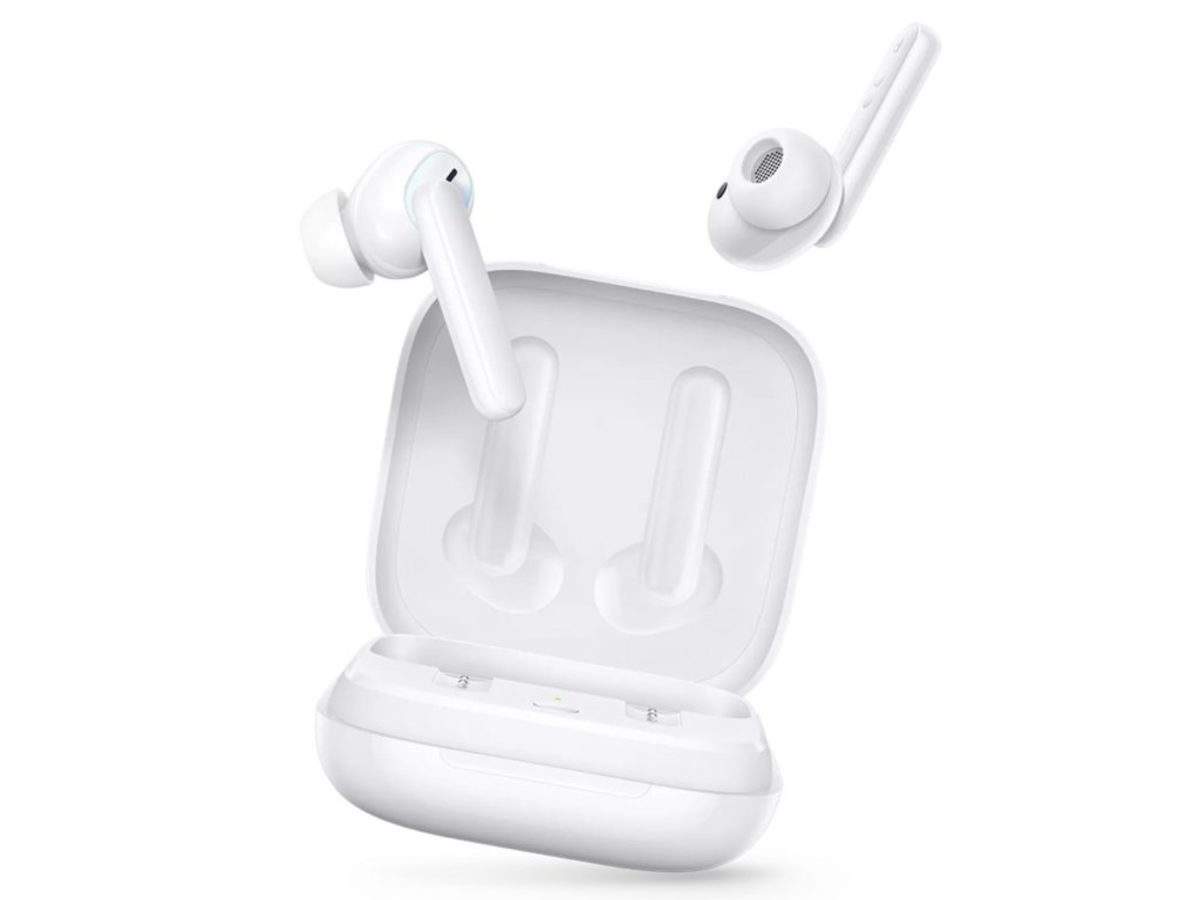 With Bluetooth 5.0 chip, OPPO Enco W51 uses the new Bluetooth low-latency dual-transmission. The Enco W51 is the first OPPO TWS headphones which comes with wireless charging, adopting the Qi wireless charging protocol to wirelessly charge the charging case enough in just 15 minutes to keep the music rolling. At full charge, Enco W51 can go up to 24 hours of usage, including the charging case. A single 15-minute charge allows music playback up to 9 hours without noise cancellation off and 8.5 hours with noise cancellation on. When noise reduction is turned on, the headphones have a battery life of 3.5 hours, while turning off the function will increase battery life to 4 hours.
Pricing And Availability
The OPPO Enco W51 comes in two colours, Floral White and Starry Blue and is available at RM369. OPPO Enco W51 can be purchased at OPPO Official Concept Stores, OPPO Brand Stores, OPPO Official Online Stores, OPPO Official Dealer Stores as well as E-commerce partners and Chain Store Partners.