Lenovo launched the Lenovo Eco Pro Backpack in conjunction with World Environment Day, which is happening on the 5th of June 2020. The backpack is the company's brand new limited edition backpack that is made almost entirely (over 83%) out of recycled materials and recycled polyester (equivalent to 34 plastic water bottles).
Lenovo Eco Pro Backpack
Called the Lenovo Eco Pro Backpack, this is the company's latest addition of product to join Lenovo's other sustainable accessories that are produced with recycled materials.
The Lenovo Eco Pro Backpack is capable of storing up to 15.6-inch laptops, while the bag itself weighs a mere 0.8KG. Currently, the backpack only comes in green. So, if you were hoping it comes in red (my favourite colour), or navy blue, then you're out of luck.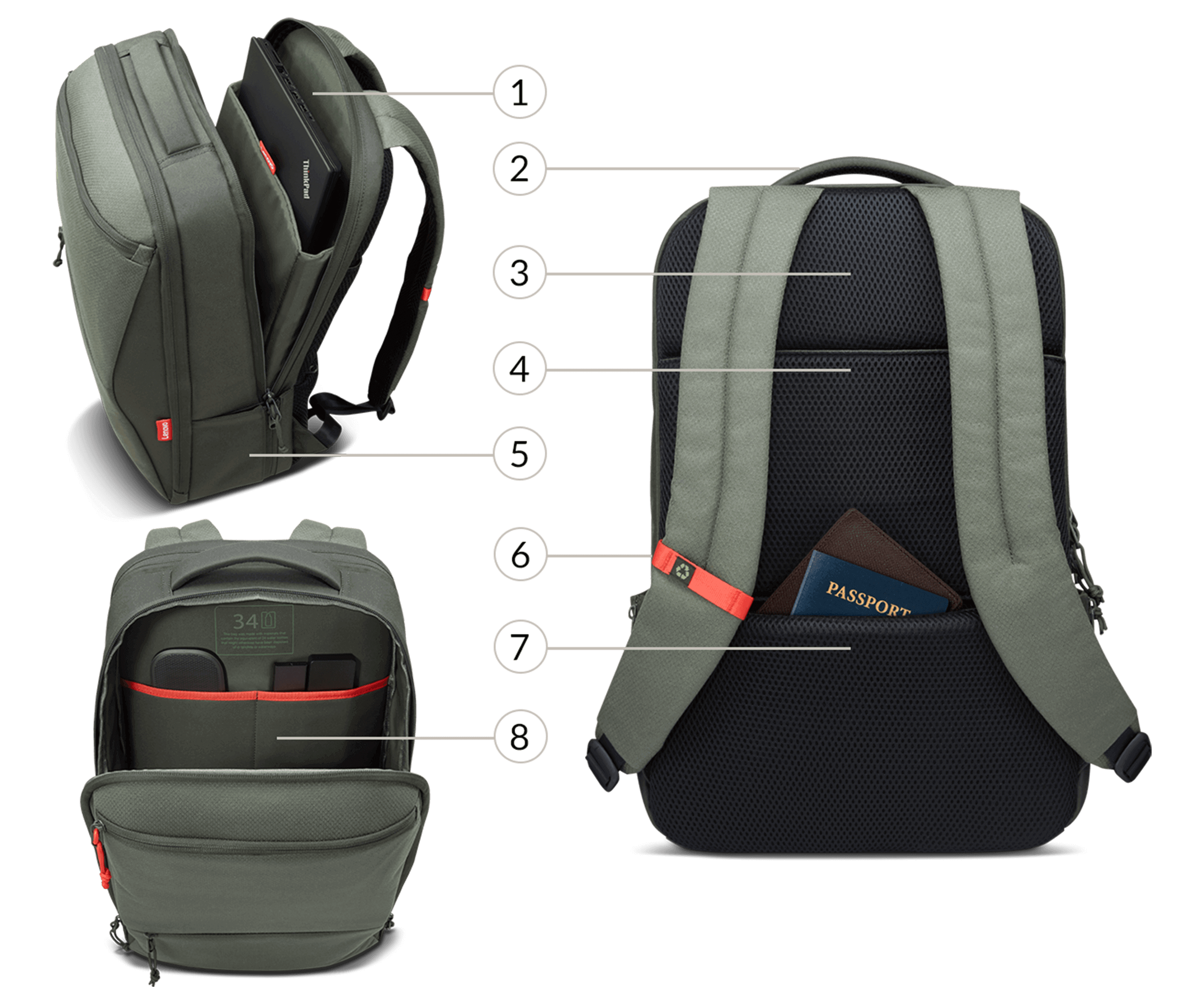 The Lenovo Eco Pro Backpack also comes with a few compartments in the main pocket, and the sides feature an extendable webbed fabric to expand it. That doesn't increase the capacity, but it allows for a bigger opening for you to pack your things in.
There are also two mini pockets on the front of the backpack to allow you to store even more small accessories like a powerbank, keys, anything that you want to be more accessible. On the back, you will also find a hidden pocket to store your notebook or passport.
Pricing and Availability
To get yourself one, the Lenovo Eco Pro Backpack is currently available in Malaysia for the price of RM383. Click this link here to check them out for yourself.
Need a laptop to go with the backpack? Check out Lenovo's new Legion lineup. And did you know Lenovo confirmed that the Legion gaming phone is coming end of this year?