First, let's start with the packaging. The box of the Huawei P40 Pro has apparently surfaced in China. Now that the company already has a firm standing when it comes to photography, is Huawei now focusing on expanding their app ecosystem with AppGallery?
Usually, on their packaging we'd see their Leica collaboration details on the bottom front of the smartphone's box. However, this time they've moved the Leica branding towards the middle and replace the bottom section with the AppGallery logo.
Being hit with the "No Google" card, Huawei is taking matters into their own hands by building their own app store called the "AppGallery". The company is diligently getting app developers to bring in their apps to Huawei's app store. For now, your favourite apps might already be available for download. That being said, even if it is not on AppGallery, Huawei is working on it to bring it in.
Specifications – What Do We Know?
Apart from that, the P40 Pro Premium variant has been leaked by a Korean telco site. Here are some of the specs that were detailed in the page. Do take these with a pinch of salt as we patiently wait till Huawei launches the P40 series officially on the 27th of March.
The P40 Pro Premium is purportedly the first P series device to use a 120Hz refresh rate screen. It even has a 2K resolution on an OLED panel, giving it a ppi of 518. As for its processor, it's using the Kirin 990 5G chipset.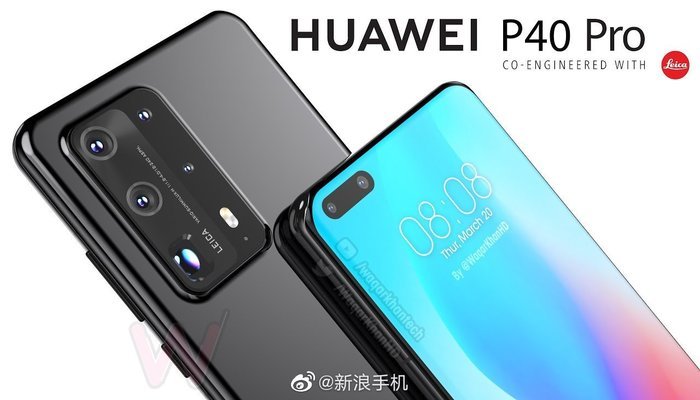 When it comes to the camera department, the P40 Pro Premium might come with:
52MP Main Sensor
40MP Cinematic Sensor
8MP Periscope Telephoto Sensor
ToF Sensor
Support for OIS and EIS stablisation modules
The P40 Pro Premium might also come with a large 5,500mAh battery that supports 50W fast charging and 27W fast wireless charging. Other features that might come with the phone include NFC and IP68 rating.
Pricing and Availability – Huawei P40 Series
When it comes to pricing, the P40 series is reported to have an RRP of 849 Euros, while the P40 Pro will start from 1139 Euros. Seeing the Huawei P40 Pro Premium packed with luxurious features above, this might be the most expensive P series device in its legacy.
Just a reminder to take the above news with a pinch of salt as we wait for the official launch details for the Huawei P40 Series. Stay tuned to The AXO for when the Huawei P40 series makes its official debut.