Crytek is back and it is reported that it's working on Crysis Remastered, a remaster of one of the company's best game titles, Crysis. The teaser was revealed on its official website and surprisingly, it will make an appearance on the Nintendo Switch platform too.
There have been rumours over the past few weeks, but the real definite teaser came from one Twitter user Iashman (@RobotBrush), from Crytek's official page for the game, who confirmed of the game's existence.
In his post, he stated that Crysis Remastered will feature updated higher quality textures, as well as CRYENGINE's native hardware and "API-agnostic" ray-tracing solutions.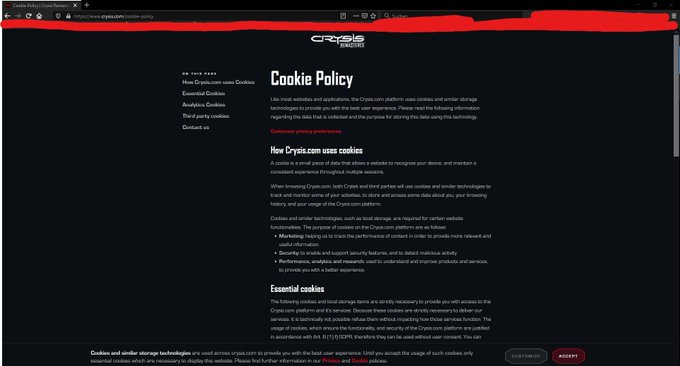 "Crysis Remastered brings new graphic features, high-quality textures, and the CRYENGINE's native hardware- and API-agnostic ray tracing solution for PC, PlayStation, Xbox, and – for the very first time – Nintendo Switch."@RobotBrush, Twitter
The game Crysis was first released back in 2007, and it was critically acclaimed for how it excelled in its visuals and graphics. Of course, the high demand of price also came with a high demand of graphics power, which inadvertently turned it into a popular tech meme for the decade – "But Can It Run Crysis?". You should try the game out on your current PC, it might still give it a run for its money.
Crytek hasn't made any official announcements as of this writing, but we should be getting one very soon.
(Source: Lowyat.net)