AMD had lots to announce recently. From the unveiling of the new AMD Ryzen Pro 4000 Series Mobile CPUs, to the pricing for the Ryzen 3 3100 and Ryzen 3 3300X desktop processors, and some details on the AM4 socket roadmap (hinting the next generation of Zen 3 CPUs).
AMD Ryzen PRO 4000 Series Mobile CPUs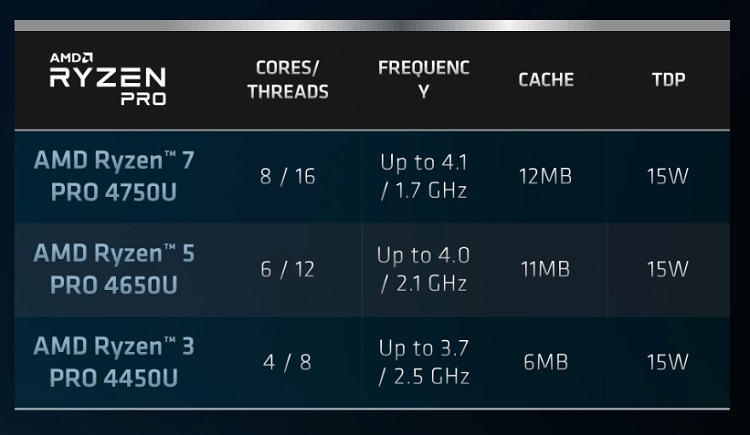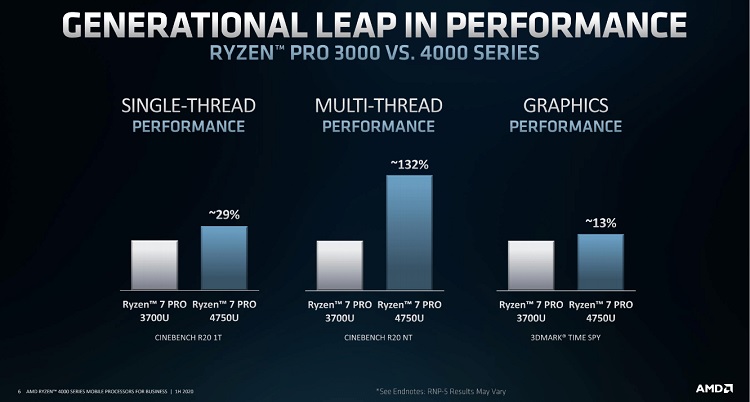 The new Ryzen Pro 4000 Series mobile CPUs bring three new chips:
Ryzen 7 PRO 4750U
Ryzen 5 PRO 4650U
Ryzen 3 PRO 4450U
These new chips from AMD brings high core counts to ultrathin business notebooks. The AMD Ryzen 7 PRO 4750U is paired with up to 8 cores and 16 threads, it is capable of up to 33% better multi-threaded performance compared to the competition. It also offers up to 37% better overall performance when it comes to running Microsoft Office applications over its predecessors. Not only that, being built on the 7nm process and Zen 2 core architecture, it can deliver up to twice the performance per watt and up to 20+ hours of battery life on a premium platform.
In terms of security, the AMD Ryzen PRO 4000 Series Mobile processors have multi-layered approach embedding defenses at every level. Having AMD Memory Guard, which is exclusive to AMD Ryzen PRO processors, it helps the user protect their data and identity. Apart from that, it also offers full support for Microsoft Endpoint Manager to deliver a flexible and integrated cloud management solution. To make it business ready, there is also enterprise-grade computing solution that is designed to ensure quality, reliability, and platform longevity. There's already 18-months of planned software stability, as well as 24-months of planned availability.
These CPUs have been confirmed to be integrated in the upcoming laptops from HP and Lenovo.
AMD Ryzen 3 3100 and Ryzen 3 3300X Desktop CPUs
Announced roughly two weeks ago, AMD confirmed that the Ryzen 3 3100 and Ryzen 3 3300X processors will be priced at RM449 and RM549 respectively in Malaysia. These desktops chips are targeted at gamers who intend to build gaming PCs on a budget. They will both have all the features available for the Zen 2 architecture, and are equipped with a Wraith Stealth CPU cooler.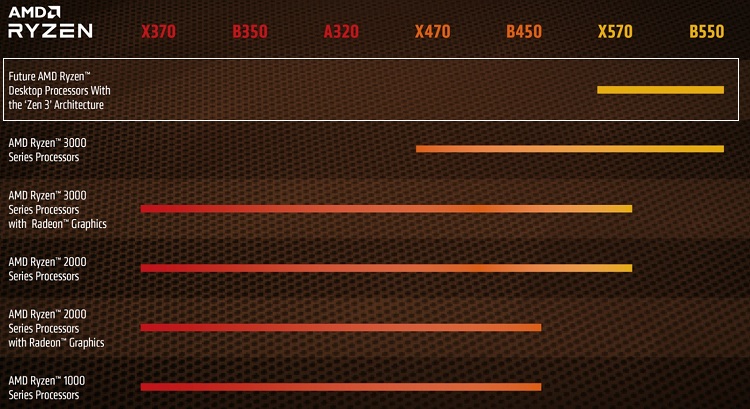 AMD AM4 Socket Update
Last but not least, AMD also confirmed that its AM4 socket will also support next generation Zen 3 CPUs' microacrhitecture through the X570 and B550 motherboards. Do note that this will require a BIOS update for it to be made possible. This will likely only be made available after Zen 3 is officially launched. That being said, it's great news that those who already have these motherboards can easily expand their motherboard compatibility via a simple BIOS update. Provided the BIOS update doesn't break anything.
Pricing and Availability
| | |
| --- | --- |
| Unit | Price |
| Ryzen 3 3100 | RM449 |
| Ryzen 3 3300X | RM549 |
With that, we have new Ryzen PRO 4000 series mobile CPUs out in the wild, confirmed pricing for the Ryzen 3 3100 and Ryzen 3 3300X processors, as well as an update on its AM4 sockets. AMD users, will you be upgrading anytime soon?