Google tried their best at keeping the Pixel 4 series a secret, but at this point, it isn't much of a secret anymore. The Google Pixel 4 series was finally unveiled at Google's Google Home event and here's a look at the main devices announced at the event.
Google Pixel 4
The Google Pixel 4 and Pixel 4 XL are now powered by Qualcomm's Snapdragon 855 processor, paired with 6GB of LPDDR4x RAM, and 64GB or 128GB storage. The smartphone is now also fitted with Pixel Neural Core engine for on-device processing.
The Pixel 4 has a 5.7-inch FHD+ display, whereas the Pixel 4 XL gets a larger 6.3-inch display with a QHD+ resolution, both supporting 90Hz refresh rate and a Soli-Motion Sensing Radar. This radar is built into the top bezel of the phones for hand gesture and face unlock features.
In the camera department, the Pixel 4 consists of a 16MP f/2.4, 1.0 μm telephoto lens along with a 12.2MP f/1.7, 1.4 μm sensor with PDAF. It is worth noting that both these lenses support both optical image stabilisation (OIS) and electrical image stabilisation (EIS). Taking a look at the front, there's a single 8MP f/2.0 1.22 μm sensor in charge of selfies. Apart from the hardware, the Pixel 4 also receives software upgrades and new features like Live HDR+, Dual Exposure Controls, and improvements to White Balancing, Portrait Mode, and Night Sight.
When it comes to battery life, the smaller Pixel 4 will have a 2,800mAh battery while the Pixel 4 XL will get a 3,700mAh battery.
Pricing and Availability
Available: 24th October 2019
Colours: Clearly White, Just Black, and a limited edition Oh So Orange.
Google Pixel 4 – $799
Google Pixel 4 XL – $899
Google PixelBuds 2
The 2nd generation PixelBuds are now truly wireless, kept in an oval-shaped charging case. Each charge will give the PixelBuds about 5 hours, and a total of 24 hours with the charging case.
Google also improved the range of Bluetooth connectivity on the PixelBuds, said to be able to reach three rooms away indoors and an entire football field on outdoor usage. In addition, Google also fitted the PixelBuds 2 with a directional boom microphones to increase call quality.
The PixelBuds 2 houses custom-designed 12mm dynamic speaker drivers and will come with new software that can intelligently adjust the volume depending on the user's surrounding. It also has the new Google Assistant and can be activated by saying "Hey, Google". Set to be available during Spring of 2020, the PixelBuds 2 are priced at $179 and will be available in four colours:
Clearly White
Oh So Orange
Quite Mint
Almost Black
Google Pixelbook GO Chromebook Laptop
The new Pixelbook Go features a casing that's made from magnesium along with a textured underside to better improve the users grip while holding the laptop. Based on Google's own Chrome OS, the laptop is fitted with a larger 13.3-inch FHD display compared to the first generation model. However, the Intel Core i7 model comes with a 4K panel instead.
Customers can get their hands on a Pixelbook Go equipped with 8th Gen Intel Core m3, Core i5, or Core i7 processors. In terms of RAM and storage, customers can choose to go up to 16GB of RAM and 256GB of SSD storage respectively.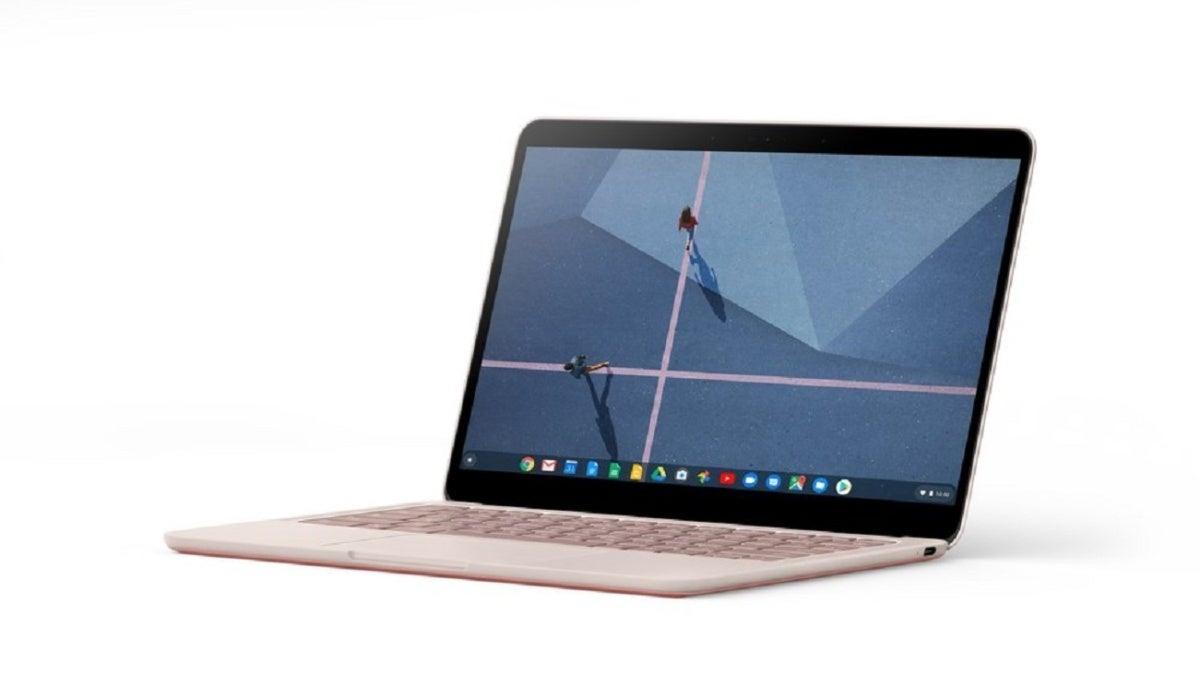 The backlit keyboard on the new Google PixelGo Chromebook is now quieter, thanks to the company's Hush Keys. Being a Google device, there's also a dedicated Google Assistant key on the keyboard. In addition, Google also a packed a battery that's capable of lasting up to 12 hours.
Pricing and Availability
Intel Core m3 + 8GB RAM + 64GB SSD – $649
Intel Core i5 + 8GB RAM + 128GB SSD – $849
Intel Core i5 + 16GB RAM + 128GB SSD – $999
Intel Core i7 + 16GB RAM + 256GB SSD – $1399